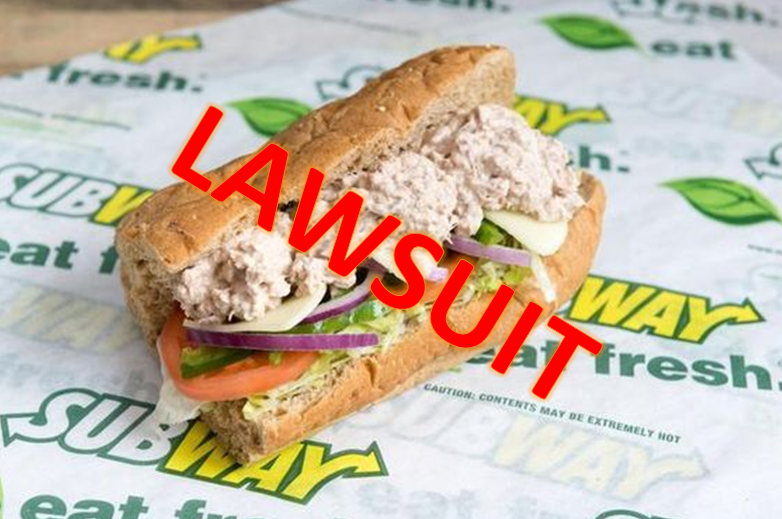 A lawsuit has been filed in the U.S. District Court for the Northern District of California on behalf of two residents, Karen Dhanowa and Nilima Amin, citing that people have been tricked by Subway.
In the lawsuit, attorney Alex Brown, noted, "Consumers are consistently misled into purchasing the products for the commonly known and/or advertised benefits and characteristics of tuna when in fact no such benefits could be had, given that the products are in fact devoid of tuna."
The lawsuit claims independent testing shows that Subway tuna is a "mixture of various concoctions."
One analyst said the tuna is less appetizing than cat food, however, the lawsuit does not list what ingredients the "concoction" actually contains.
In a statement, Subway, said, "The lawsuit has no merit. Subway's sandwiches are made with flaked tuna in brine, mayonnaise, and a flavor-protecting additive." Adding, "Our tuna is wild-caught."
If certified as a class action, the lawsuit could affect more than 2,200 Subway locations.
In October of 2020, Ocala Post reported on a lawsuit filed against the chain in which their bread could not legally be considered bread.
In 2017, Matt Harnden, a DNA researcher with Trent University's Wildlife Forensic DNA Laboratory, conducted DNA testing on Subway's oven-roasted chicken and reported that it only contained 53.6% chicken DNA, and its chicken strips were a mere 42.8% chicken. Harnden alleged that Subway's chicken contained mostly soy filler.
Subway strongly denied those allegations as well.