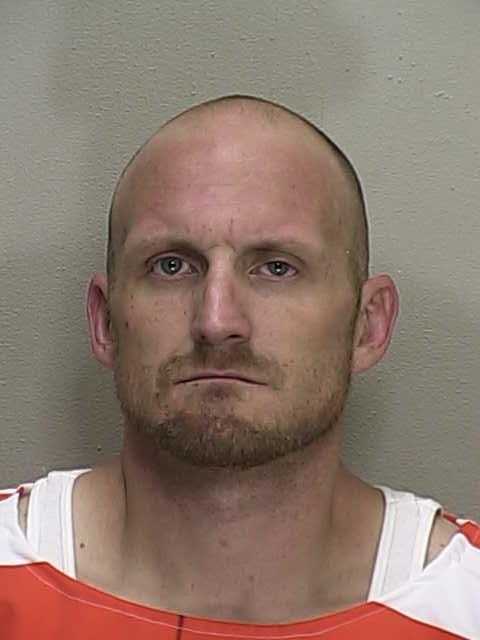 Summerfield, Florida — On May 30, 2014, Marion County Sheriff's Deputies responded to the 14100 block of Southeast Highway 301 in Summerfield, Florida in reference to a stolen 2012 Jeep Wrangler valued at $38,000.
The victim stated that he left the vehicle unlocked, however, he lives on a large piece of property which is completely fenced with an electric gate.
The items listed as being inside the vehicle when it was stolen include: Beats headphones, .357 handgun, several knives and the cover to the Jeep.
On June 4, 2014, at approximately 11:30 p.m., A Marion County Sheriff's Deputy observed a Lake County Sheriff's Deputy enter Marion County in the area off C25 and 42. The Lake County Deputy was in pursuit of a vehicle that was refusing to pull over. The Marion County Deputy then activated his lights and sirens and joined the pursuit.
The chase reached speeds of nearly 100 mph.
It was later determined that the vehicle they were pursuing was the stolen 2012 Jeep Wrangler.
The suspect, later identified as Kevin Bansley, turned north onto Southeast 98th Terrace from C25. The chase ended when Bansley entered Lake Smith Village where he jumped from the vehicle and fled north on foot.
Numerous units along with Air 1 responded to the area and began setting up a perimeter.
A Lake County K-9 deputy joined the search and began tracking Bansley.
A short time later a call came in from a nearby resident whom stated someone was on her back porch. Units responded to the area and located Bansley.
Bansley refused to surrender and would not comply with deputies, at which time the Lake County K-9 persuaded Bansley to comply by inflicting a dog bite.
A female, identified as Kristi Riley also fled from the vehicle, but managed to elude authorities.
Inside the vehicle deputies found crystal meth, ephedrine and Alprazolam.
The victims handgun and other property have not yet been retrieved.
Bansley was transported to the Marion County Jail and charged with Fleeing & Eluding Police, Grand Theft Auto, Resisting Arrest, Knowingly Driving While License Suspended, Possession of Methamphetamine, Possession of a Schedule IV Narcotic and Violation of Probation.
Bansley refused to cooperate with authorities and immediately requested an attorney.
He is being held on $11,500 bond.
Video of the chase is not available at this time.
The investigation is ongoing.