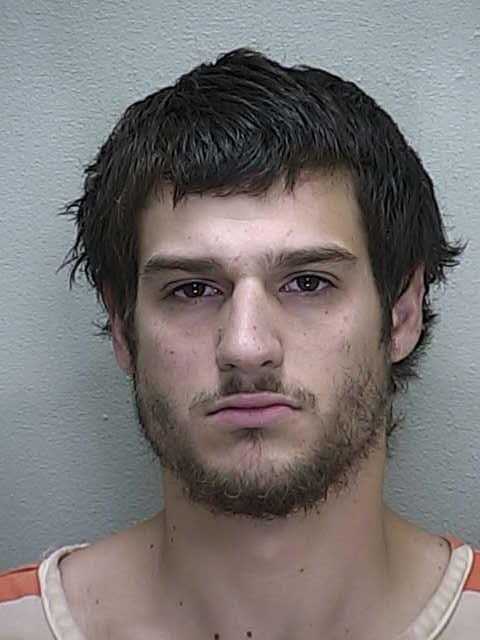 Summerfield, Florida — On Saturday, Marion County Sheriff's Office Tactical Investigations Unit detectives conducted a traffic stop on a gold Hyundai Santa Fe after it crossed over the median divider and fog lines on the road at the 17700 block of South Highway 441, Summerfield.
The driver of the vehicle, later identified as Thomas Petrick, 26, told detectives that the reason he was swerving was because he dropped his electronic cigarette and had attempted to pick it up while driving.
According to reports, K-9 Deputy Winkler and his K-9 "Solo" conducted walk around on the vehicle, at which time K-9 Solo alerted to the odor of narcotics.
During the search of Petrick's vehicle, detectives found a red Tommy Hilfiger bag that had been stuffed in-between two child car seats in the rear of the vehicle.
The bag contained an electronic scale and a mason jar that was filled with 1,258 multi-colored pills.
According to investigators, the pills tested positive as MDMA, also known as Ecstasy.
Petrick stated that the pills were diet pills, and that he had purchased them on Amazon.com.
Petrick was arrested and charged with Trafficking MDMA-30 Grams or more, and Possession of Drug Paraphernalia (x2).
He was released on $22,000 bond.
The total packaged weight of the Ecstasy was 336 grams.
Petrick was previously arrested in Marion County on an Alachua County warrant for Possession of Cocaine.