[Last updated on May 26, 2015, at 2:00 p.m.]
Marion County — Florida Highway Patrol troopers say speed was definitely a factor in a crash that left a 23-year-old Lady Lake man in critical condition Sunday.
The accident occurred at approximately 7:50 p.m.
Marion County Fire Rescue Silver Spring Shores Station 17 and MCFR Belleview Station 18, were dispatched to a two-vehicle crash that occurred in the 10500 block of Southeast 108th Terrace Road near Candler.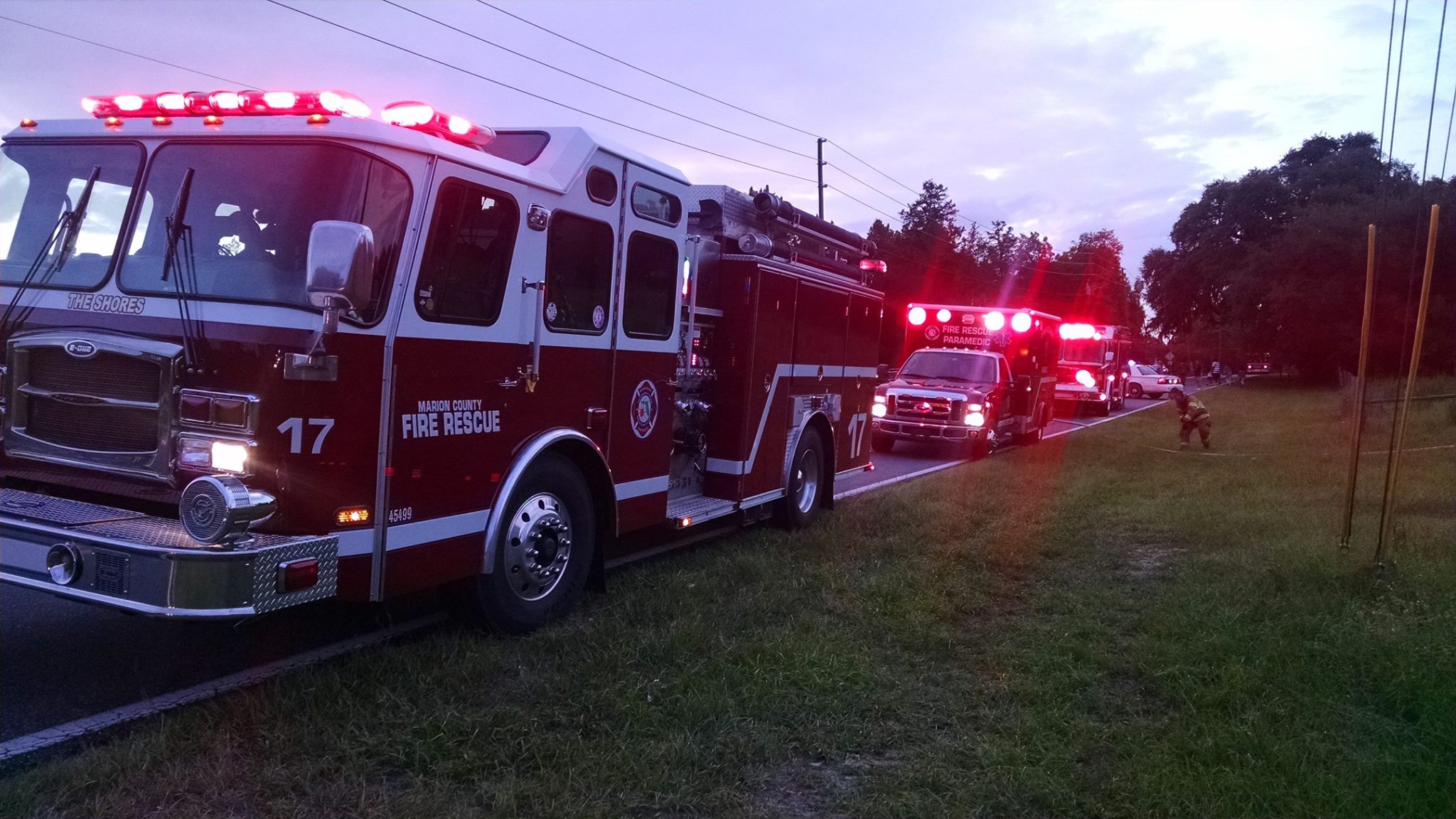 Upon arrival, Engine 17 found that two vehicles had been involved in the crash and one occupant had been ejected. MCFR immediately called for shandsCair air transport.
Marion County Sheriff's deputies also assisted with the crash.
According to FHP, a white 2012 Ford F350 pickup, driven by Clint Michael Collop, 23, and a silver 2001 Chevy S10 pickup, driven by Richard Summers, 67, were both traveling northbound on Southeast 108th Terrace, south of Southeast 105th Street.
Troopers said the Ford F350 was traveling at a high rate of speed and slammed into the back of the Chevy S10.
Both vehicles then veered onto the northbound shoulder of Southeast 108th Street, at which time the left front and side of the S10 slammed into a cluster of trees.
The F350 rotated, sheered through a utility pole, and continued to rotate in a northerly direction until it struck a dirt berm and a tree. It then became airborne and flipped. The F350 came to a final rest on its roof.
Collop was ejected from the vehicle and came to rest in a field a short distance from the crash site. He was airlifted to Ocala Regional Medical Center and is currently listed in critical condition.
Article continued below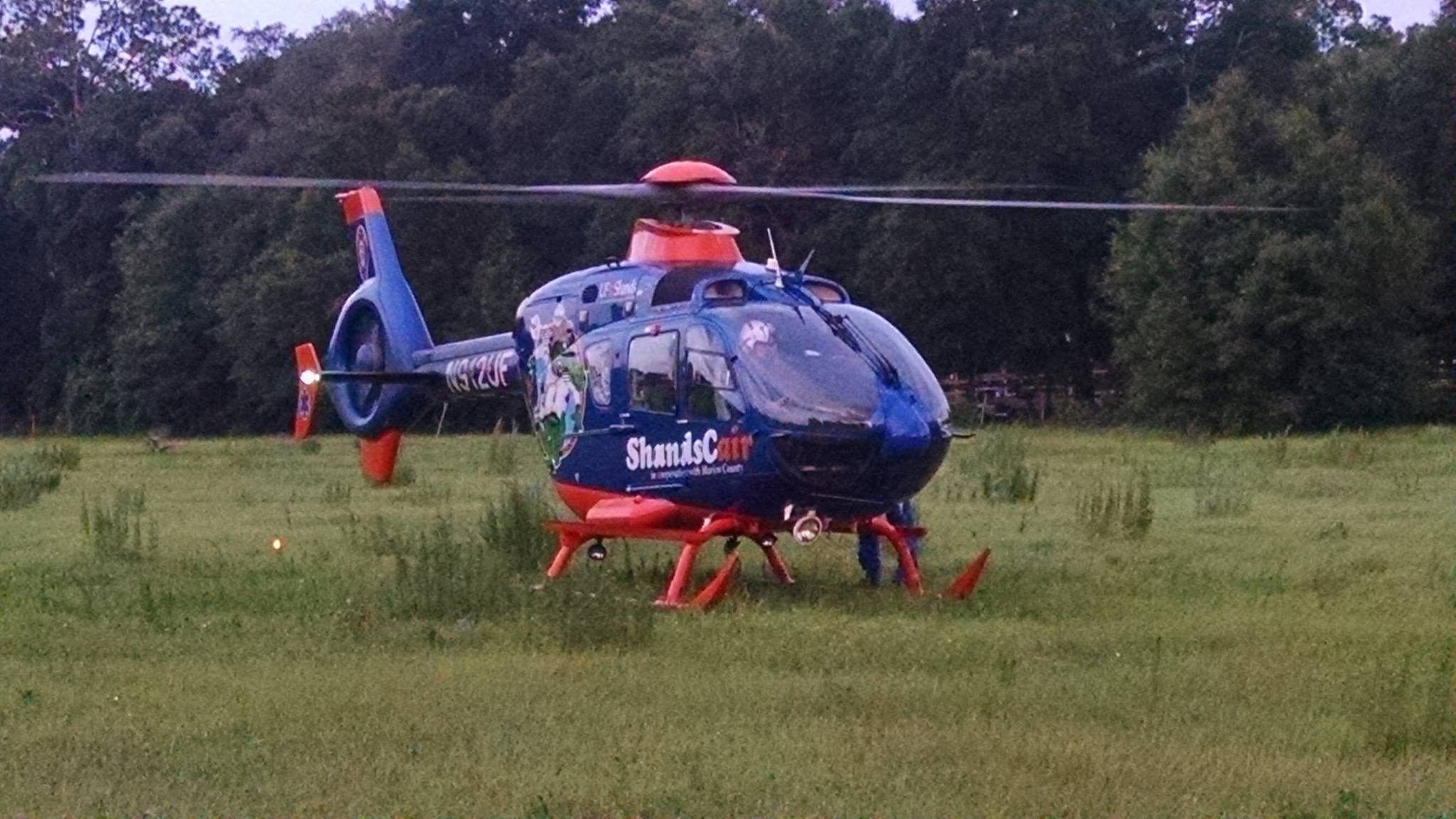 Summers and his passenger, Virginia Summers, 87, was transported by ambulance to Munroe Regional Medical Center. Their condition is not known at this time. Troopers did not release their ages, other than to say they were elderly.
A spokesperson for FHP said the driver of the F350 was "going much faster than the posted speed limit."
The investigation is ongoing.