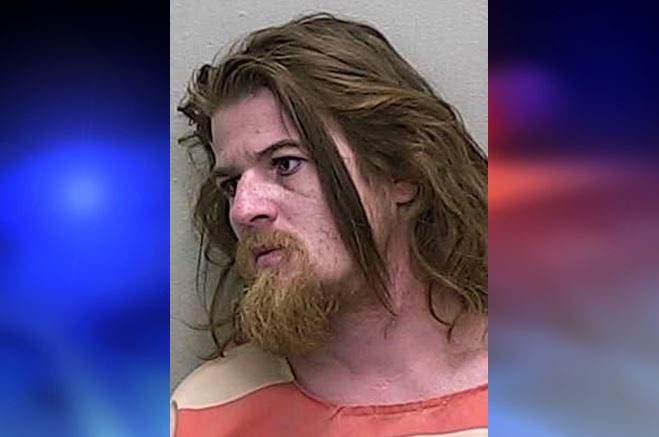 A homeless man identified as Kevin John Dailey, who has been dubbed "Jesus" lookalike around town, was arrested Monday night after an Ocala police officer found him sleeping behind an attorney's office.
The officer said he arrested him because there were "no trespassing" signs posted at the business.
Dailey told the officer that he had been drinking and fell asleep on the back porch of the building.
Dailey was arrested and charged with Trespassing.
Update
As of January 29, Dailey was still being held at the Marion County Jail.