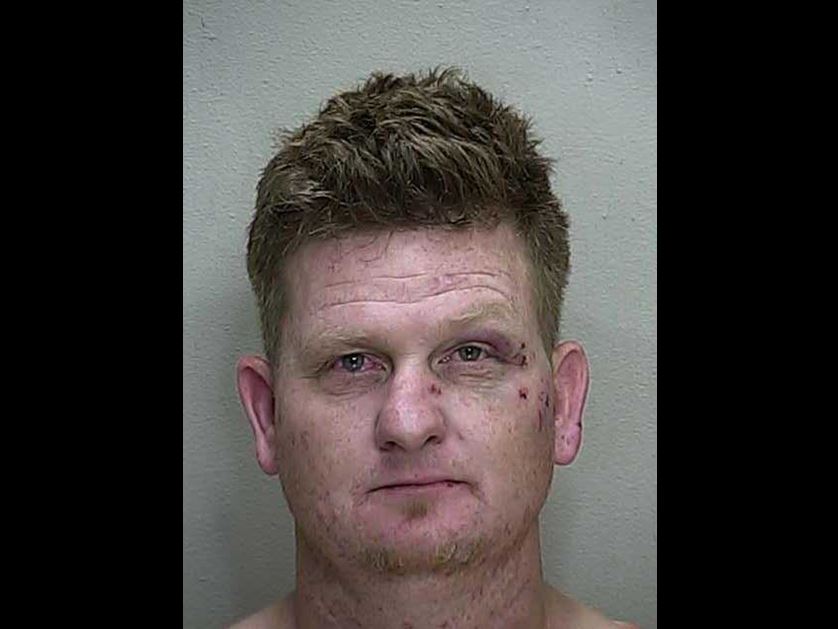 Ocala, Florida — A Good Samaritan saved a 4-year-old child Friday from being hit by a car.
The Good Samaritan was driving in 3100 block of Southeast 95th Street, when she saw the child running in the roadway.
The witness said the child was nearly hit by several vehicles before she stopped her car and rescued the 4-year-old.
According to the arrest affidavit, the child's mother had left the residence at approximately 7:30 p.m and returned an hour later.
The mother told authorities that she had left Gregory Pennington, 40, at home to care for the child.
Multiple witnesses stated that both the mother and Pennington were known to be heavy drug users.
According to a witness, Pennington was found asleep in a back bedroom of the residence.
The witness found the front door to the residence open and tried to wake [him], but he was "very lethargic".
The witness said he appeared to be heavily intoxicated or high on drugs.
The mother told a deputy that when she left the child with Pennington she did not suspect he was impaired. She said the last time she knew he had done drugs was a year ago.
Pennington told the deputy that [he] had been addicted to methamphetamine and had only smoked some two days prior to the incident.
Pennington also stated that he remembered someone waking him up to tell him the child was in the street, but went back to sleep.
Due to the fact that there was already an open Department of Children and Families investigation in regards to the child's safety; DCF responded to the scene and took custody of the child.
According to DCF, Pennington tested positive for methamphetamine.
Pennington has previous arrests for Burglary (3), Petit Theft, Trespassing, Fraud, Grand Theft (x4), Shoplifting, Violation of Probation, Dealing in Stolen Property, Driving while License Suspended, Domestic Battery, Driving off without Paying for Gas, and Contempt of a Domestic Violence Injunction.
Pennington was arrested and charged with Child Neglect. He was released from jail on a $2,000 bond.
While being transported to the Marion County Jail, Pennington stated, "She should have never left me in charge of [the victim.] Man, I would never have trusted me to watch any kids."