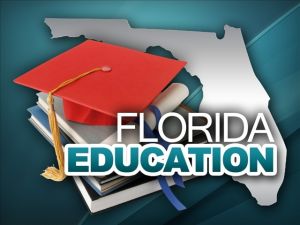 Lutz, Florida – Florida Senate Education Chairman John Legg (R-Lutz) filed Senate Bill 790 (Education Technology).
Senate Bill 790 creates a framework for Florida's digital classrooms through establishing a statewide policy centered on local control.
The Florida Digital Classroom Initiative (SB 790 Educational Technology) includes the following highlights:
•Provides key funding focused on improving student performance and transforming teaching and student learning through measurable student performance outcomes, digital learning and technology infrastructure, professional development, digital tools, and online assessment capacity and compatibility.
•Requires the Commissioner of Education to develop a Florida digital classrooms plan.
•Requires each district school board to adopt a digital classrooms plan that meets the unique needs of students, schools, and personnel.
•Requires each district school board to annually submit the district's digital classrooms plan to the Department of Education for approval.
•Requires each district school board to annually report the use of funds in accordance with the district's digital classrooms plan to the Department.
•Provides funding for Florida digital classrooms through FEFP in an amount up to 1 percent of base student allocation multiplied by the total K-12 FTE equivalent student enrollment or as provided in the General Appropriations Act.
•Requires public schools to provide to students in kindergarten through grade 12 with opportunities to improve digital literacy and competency.
"Florida's Digital Classrooms Initiative will assist our school districts in enhancing learning by harnessing technology," said Senator Legg. "Expanding opportunity in digital tools will empower students to succeed as they progress toward college and careers. Senate Bill 790 allows schools to meet their unique needs in a dynamic way that connects with students."
"As part of our joint House and Senate Work Plan 2014 legislative agenda, and through the visionary leadership of Senator John Legg and Speaker Will Weatherford, beginning in 3rd grade and continuing through high school, CAPE Digital Tools such as word processing, cyber security, multi-media communication, on demand assessment, tutoring, data spreadsheet, and coding will become part of a Florida student's toolbox used to improve student achievement and link education to the realities and opportunities of the economy," said Florida Senate President Don Gaetz (R-Niceville).
"Today, companies seek employees with a mastery of emerging technologies," said Pasco County Superintendent Kurt Browning. "I applaud our state leaders' efforts to secure the electronic infrastructure needed for breakthroughs in digital learning."
"A talented workforce is one of Florida's best economic development tools to help businesses grow and create more jobs," said David Hart, Executive Vice President of the Florida Chamber of Commerce. "Digital classrooms are an important tool to help our students to be successful in today's globally-competitive marketplace."
"Integrating technology into our classrooms is critical to ensure that all Florida children are prepared for the competitive 21st century workforce," said Patricia Levesque, Executive Director of the Foundation for Florida's Future. "We applaud the Legislature's action to expand high-tech infrastructure and continued advancement of Florida as a national leader in digital learning."