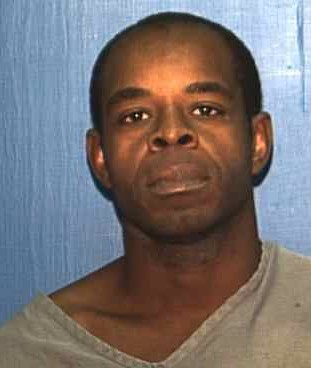 Polk County, Florida — A serious warning for parents and teachers in Polk County and surrounding areas.
38-year-old Don Cornelius Stephens, 39, described as being approximately 5'06" with an average build, and having a clean shaven head and face, has been identified as the suspect who entered three Polk County Schools removing personal property during school hours from at least two of them.
At approximately 1:30 pm, on Friday, January 24, 2014, a student at Sikes Elementary School, located at 2727 Shepherd Road, Lakeland, observed Stephens exit one classroom and enter another. It was later learned one teacher was missing a wallet, while a second was missing her purse. Witnesses mistakenly thought the suspect was a custodian.
As detectives were investigating, they learned a similar incident occurred approximately an hour earlier at Purcell Elementary, 305 1st St NE, Mulberry – less than five miles from Sikes Elementary.
A paraprofessional at Purcell reported an unknown black male entered into the main office through an employee's-only door. When asked if he was there to speak with the principal, the subject responded that he already spoke with the principal, and left the building.
Stephens is believed to be involved in a similar incident which occurred on Friday, January 17, 2014, at the Davenport School of the Arts, 4751 County Road 547 N, Davenport. There were no children present during this incident; it was a teacher work day, however, two wallets and a cell phone were taken during this burglary.
Stephens has an extensive criminal history to include numerous charges for Burglary and Theft. He was released from Florida State Prison on December 23, 2013, after serving a five year sentence for committing similar crimes at four other elementary schools.
"We are asking for your help in locating Don Stephens," said Grady Judd. "Stephens is bold and targets schools as a place to steal property. He has a lengthy criminal history for theft. If you see Don Stephens, contact the Polk County Sheriff's Office immediately. We want this guy in jail today."
Stephens may travel to other areas where there may be elementary schools. Officials are asking all teachers and parents to be on alert. If you see anyone that looks out of place, say something.
Officials are also encouraging parents to remind children not to talk to strangers.
Anyone with information on Stephens's whereabouts is urged to contact Detective Angie Macke at 863-499-2400, or 863-298-6200.
[Social media is a powerful tool, remember to like and share.]