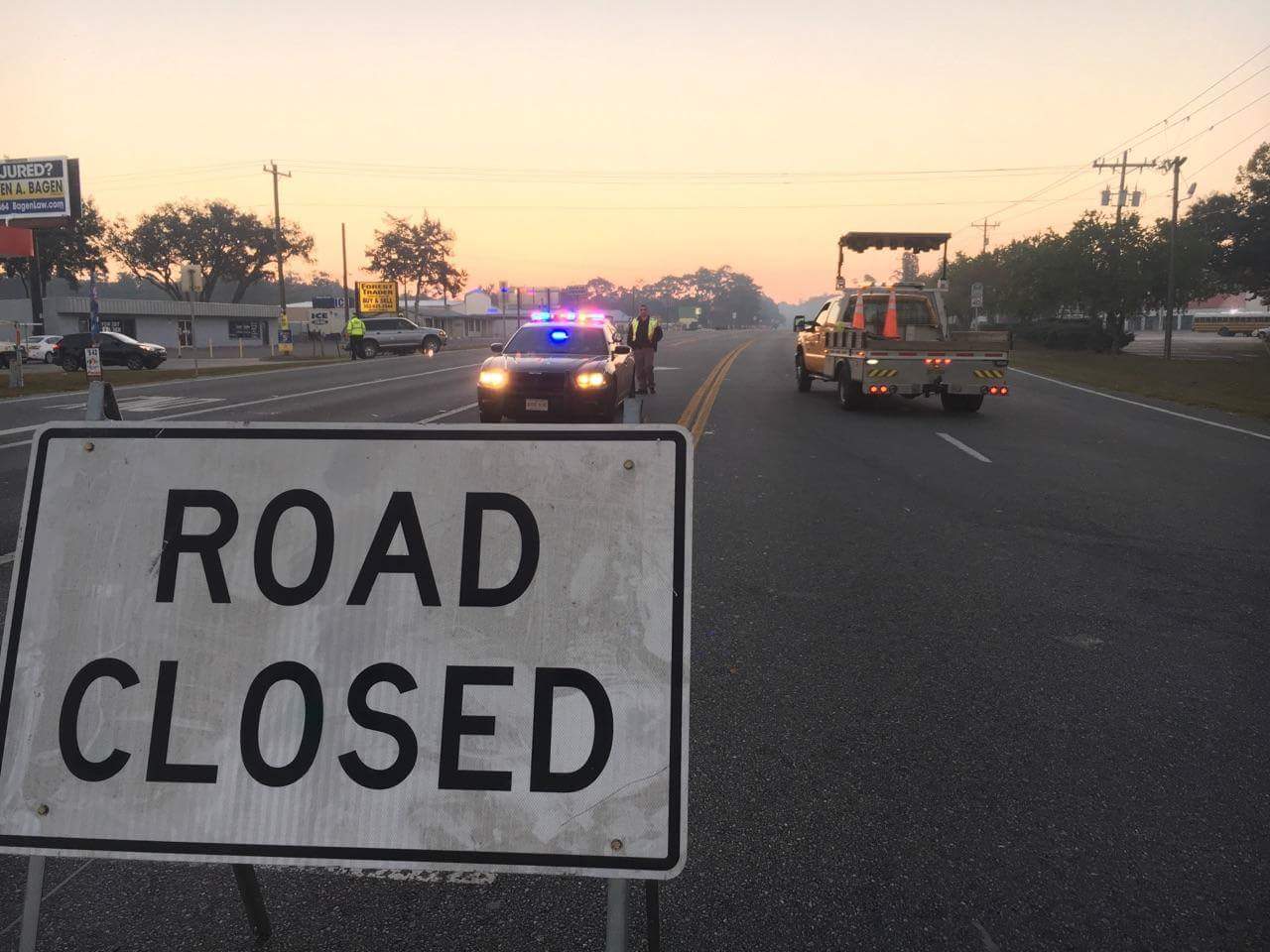 Marion County – At 12 a.m., Nov. 19, the Florida Highway Patrol announced that State Road 40 is closed at County Road 314A and State Road 19, due to a wildfire.
The fire is in the Mill Dam area of the Ocala National Forest (Southeast 180th Avenue).
According to FHP, traffic traveling east on State Road 40 will be detoured north onto CR314A to CR314 to State Road 19, and then south on SR19 to State Road 40.
Traffic traveling west on SR40 will be detoured north on State Road 19 to CR314 then
south to either CR314A or CR314 to State Road 40.
Motorists are advised to drive with their headlights on low beam and drive with extreme caution.
Smoke and fog conditions related to the wildfire may extend north and south of SR40 on secondary roadways.
FHP said these conditions have reduced
visibility to zero in areas in the vicinity of the wildfire, and to less than 500 feet in other areas.
Drivers should exercise caution while traveling on secondary roads in the area of the wildfire.