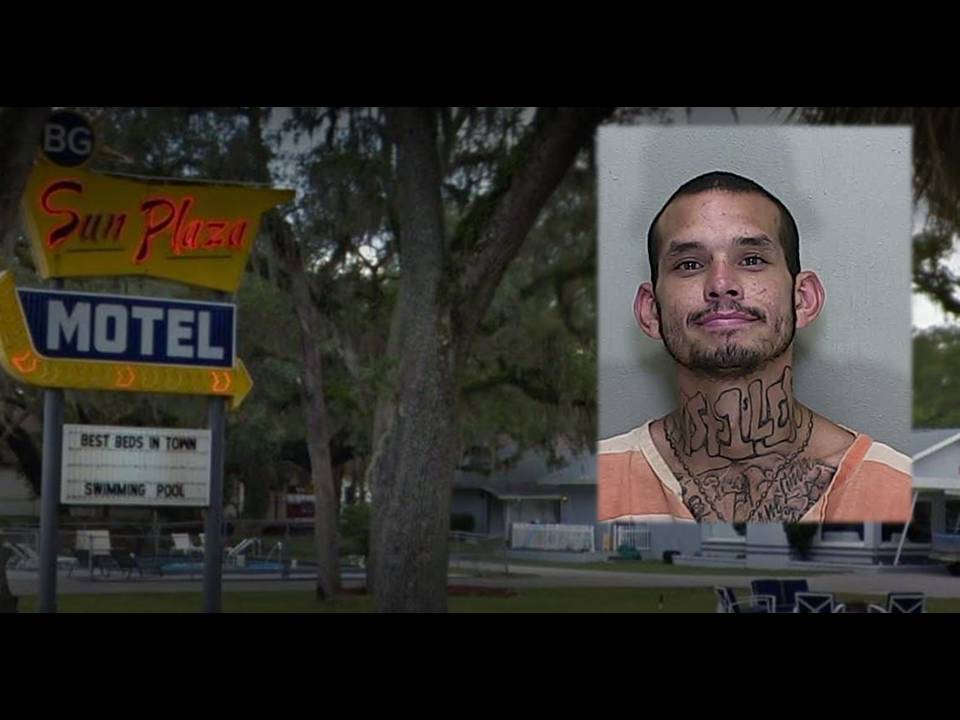 A known felon was arrested Monday after he was caught trespassing at the Sun Plaza Motel, located at 5461 East Silver Springs Boulevard, for the second time in less than two months.
Upon searching the suspect, Justin Mendez, 27, he was found to be in possession of a used hypodermic needle.
According to reports, Mendez stated that he worked for the Federal Bureau of Investigation (FBI), and that, he had been given the needle by the agency.
The needle tested positive for methamphetamines.
Mendez was charged with Trespassing and Possession of Drug Equipment.
According to state records, Mendez has an extensive criminal record.