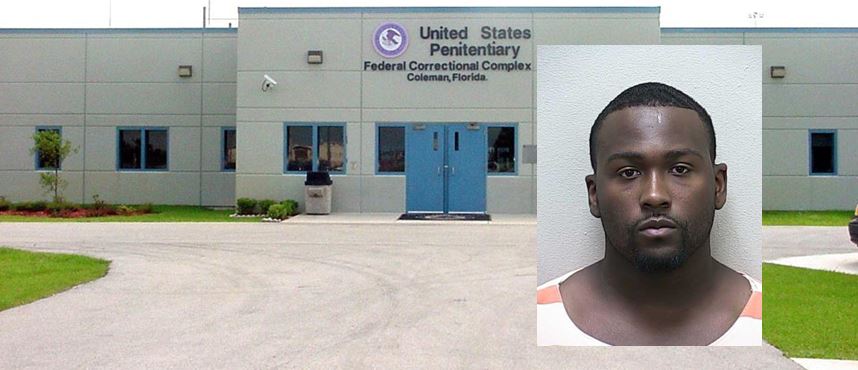 Ocala, Florida — A federal corrections officer was arrested in Ocala Tuesday and charged with Federal Bribery by a Public Official.
Federal agents say, Albert Larry Harris, 27, worked at the Coleman Federal Correctional Complex in Sumter County.
An undercover investigation revealed that Harris received thousands of dollars in bribes and supplied drugs and other contraband to inmates.
The investigation was launched in June after three inmates reported Harris.
According to federal agents, Harris offered to supply two inmates with cigarettes, tobacco, and spice in exchange for money. Harris asked one inmate to help locate a cocaine dealer.
After an inmate reported Harris, the FBI used the inmate to set up a deal with Harris. Harris then met with an undercover FBI agent. Harris presented the agent with Suboxone Sublingual Film, also known as Suboxone strips. Suboxone is a controlled substance used to treat drug addiction.
Harris was arrested and charged after he sold the undercover agent 200 Suboxone strips in exchange for $5,000.
Agents said that they were also able to trace money orders that Harris had received for payment from other inmates.
If convicted, Harris faces up to 15 years in federal prison.
The investigation is ongoing.