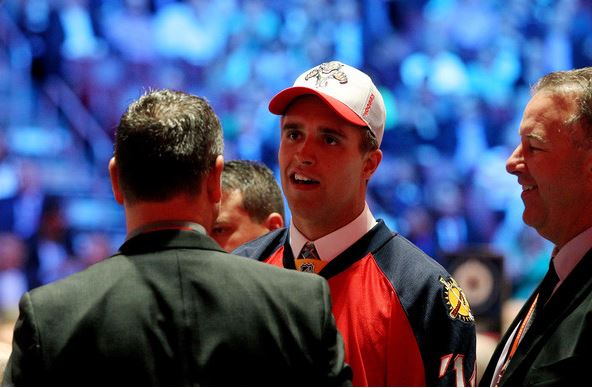 The top pick in this year's NHL draft, Aaron Ekblad, suffered a concussion Monday night during Canada's world junior summer development camp.
Ekblad is expected to make a full recovery and be ready in time for the Florida Panthers' open training camp in September but will miss the remainder of Canada's camp.
At only 18-years-old, Ekblad was a star for the Barrie Colts in the Ontario Hockey League.
The defenseman is expected to make the Panthers' roster this season.
—By Brandon Wilson—