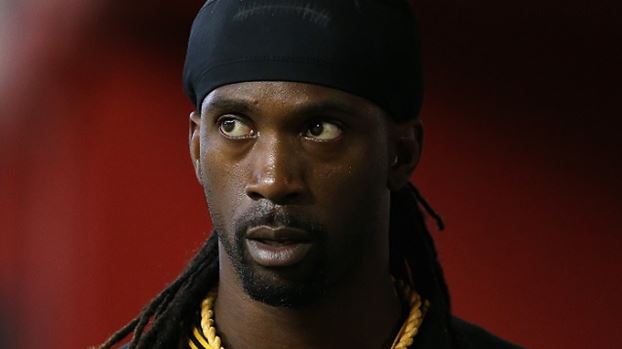 A day after the Pittsburgh Pirates announced that all-star outfielder Andrew McCutchen would be placed on the disabled list; the Pirates announced that McCutchen will be staying on the active roster.
McCutchen has been diagnosed with fractured rib cartilage and is expected to miss three weeks to a month.
During the eighth inning of Sunday's game against the Arizona Diamondbacks, McCutchen grabbed his side after hitting a sacrifice fly. McCutchen needed help leaving the field and walking down the dugout steps.
McCutchen was hit by a pitch on Saturday during a game against the Diamondbacks but that has not been cited as the cause for the injury.
Losing McCutchen would be a huge blow to the Pirates, as they continue their race into the playoffs. Since June 1, McCutchen is leading the NL in batting average, slugging percentage and RBIs.
—By Brandon Wilson—