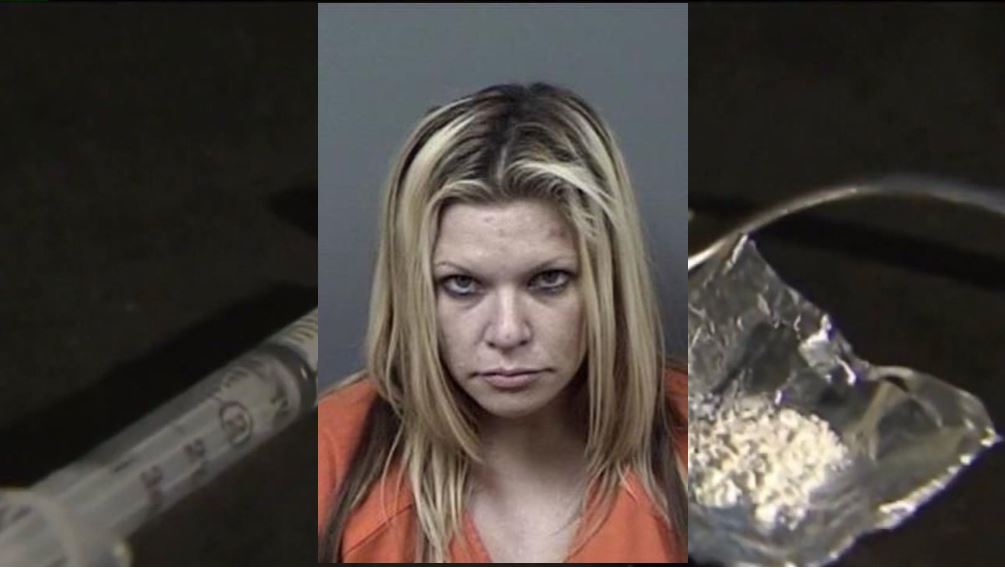 [Last updated on May 13, 2020, at 10:43 a.m.]
A Dunnellon woman who was released from state prison in 2017 after being sentenced to more than two years following drug charges in Marion County, was arrested after it was determined that she was selling heroin and methamphetamine from her home with her infant child by her side.
According to the arrest affidavit, on May 9, members of the Citrus County Sheriff's Office Tactical Impact Unit served a warrant on 34-year old Brandy Nicole Risner's house, located on the 2600 block on West Arbutus Drive, Dunnellon.
Upon execution of the warrant, deputies arrested Risner and discovered that she also had an infant child in the house. The child was taken into protective custody.
Upon searching the house, deputies found a scale, methamphetamine pipes, and plastic baggies. Additionally, investigators discovered a safe that contained  .73 grams of cocaine, 23.57 grams of powdered heroin, 12.98 grams of methamphetamine, 1.62 grams of black tar heroin, $5,500 in cash, three loaded handguns, and ammunition.
They also located a Honda off-road motorcycle and a Suzuki ATV (4-wheeler). These items were also reported as stolen within Citrus County. The Suzuki four-wheeler belongs to the Florida Forestry Services and reported as stolen in October of 2019.
Risner was charged with three counts of Possession of a Firearm by a Convicted Felon, Possession of Cocaine with the Intent to Distribute, Possession of Methamphetamine with Intent to Distribute, Trafficking in Heroin, and Possession of Drug Paraphernalia.
She is being held on a $101,000 bond.
Risner admitted to being "high" at the time of her arrest and selling drugs.
She has been arrested more than a dozen times in multiple counties on various felony charges.
Child Neglect and additional charges are pending.
Booking photos from Risner's Marion County Arrests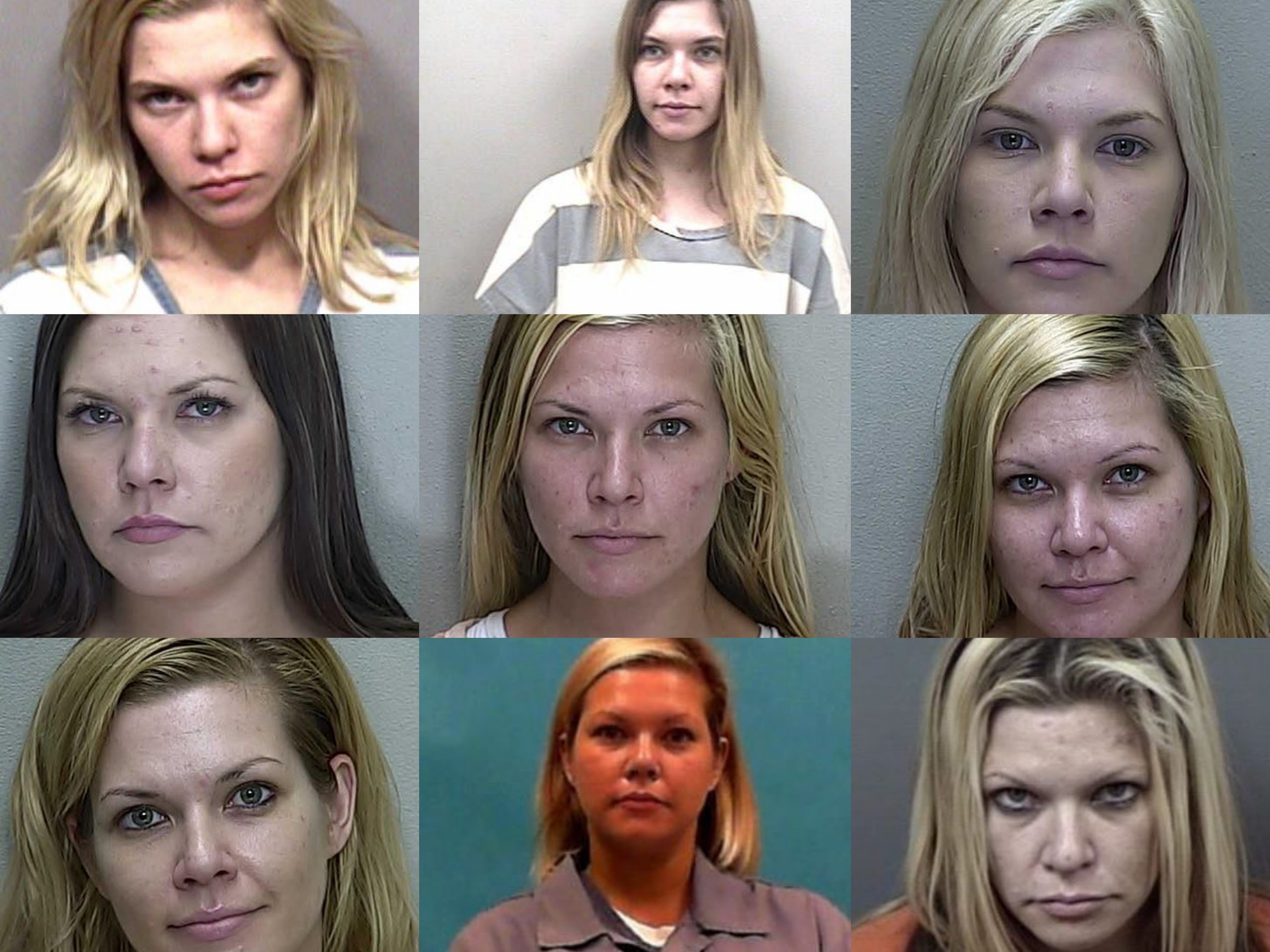 The bottom center photo was taken by the Fl Department of Correction in 2017.