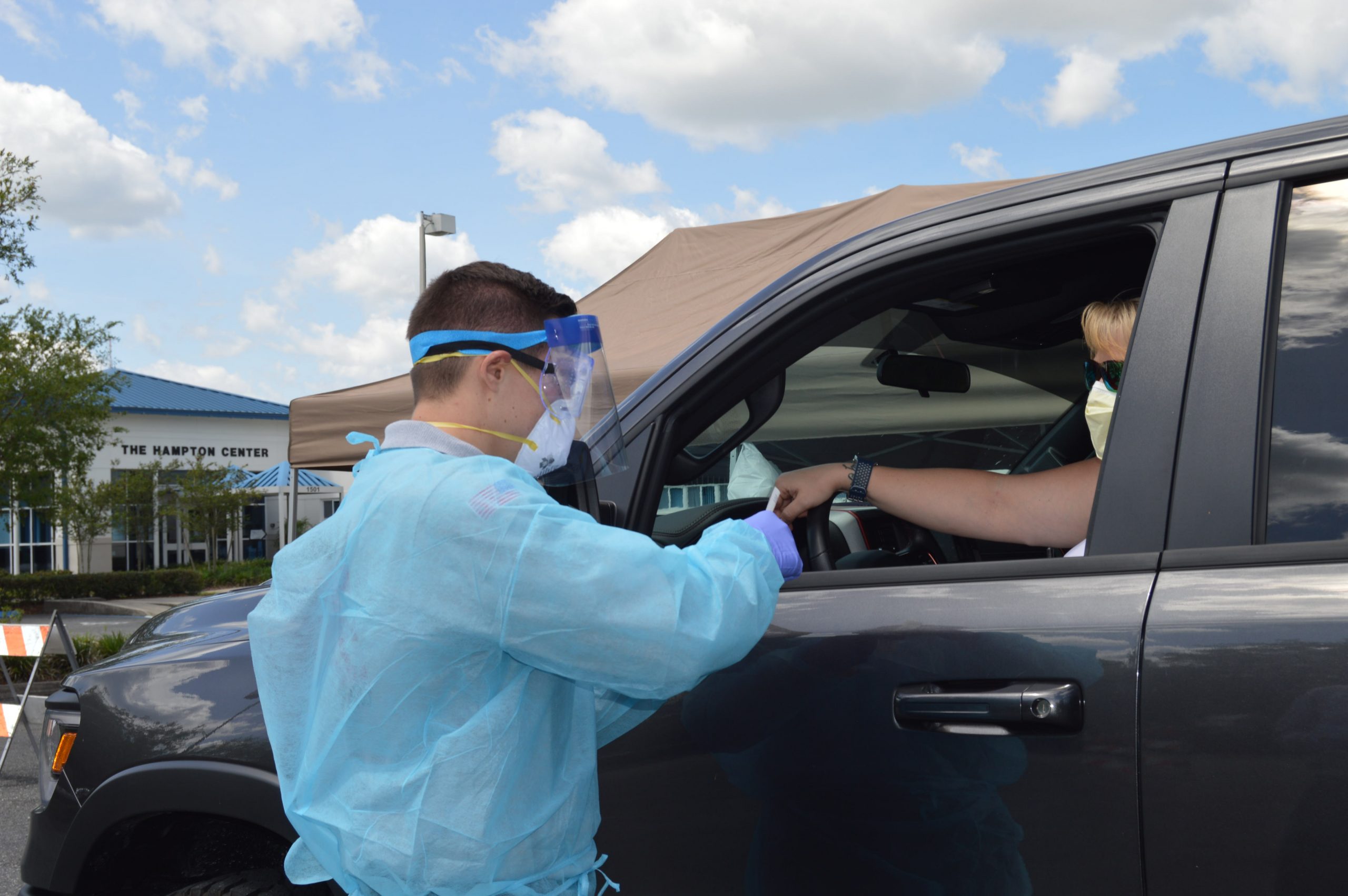 Ocala Fire Rescue (OFR) paramedics have been staffing a COVID-19 testing site at the Hampton Center, 1501 W Silver Springs Blvd., for the last three weeks. To ensure everyone seeking examination has access to a COVID-19 test, the Hampton site will remain operational until the end of May.
COVID-19 nasal swab testing is available to everyone, including those not showing symptoms. Testing will continue to take place on Tuesdays and Thursdays between the hours of 8 a.m. and 12 p.m. The public will be tested on a first-come, first-served basis.
There is no appointment necessary.
Testing will conclude on Thursday, May 28.