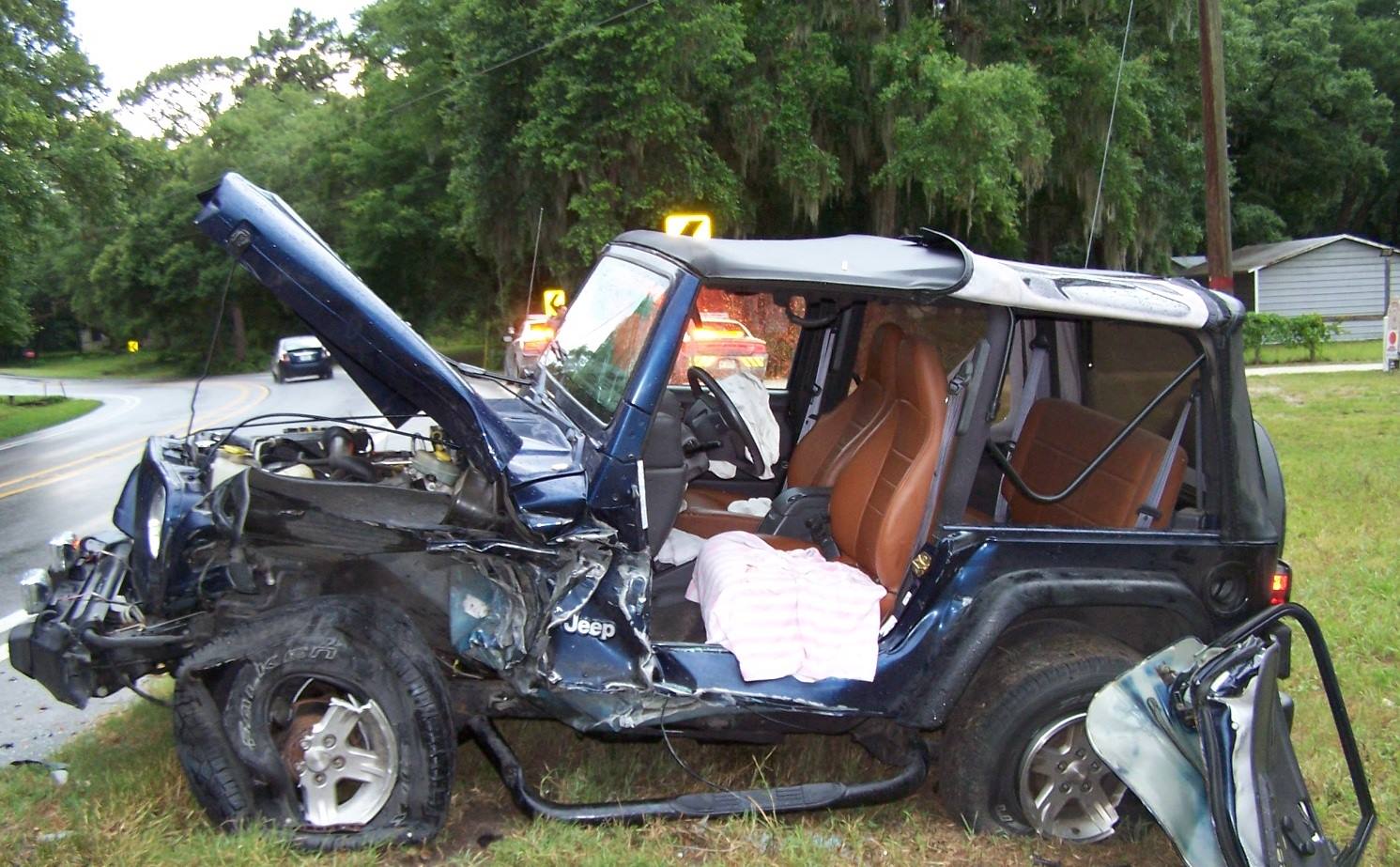 Ocklawaha, Florida — On Wednesday, Marion County Fire Rescue responded to a two-vehicle traffic crash with entrapment.
The crash occured on County Road 314A and Southeast 47th Street Road, Ocklawaha.
Upon arrival, rescue crews found three victims, one which had been entrapped in her vehicle.
According to the Florida Highway Patrol, a 2010 Dodge Charger, driven by Christa J. Kendall, 21, was traveling southbound on 314A, and a 2002 Jeep, driven by Candace A. Beauregard, 72, was traveling northbound on 314a.
Troopers said Kendall entered a curve too fast and slid into the path of Beauregard. Kendall's charger then slammed into the left front of the Jeep.
According to reports, it had been raining and the roadway was wet.
Firefighters were able to extract Beauregard from her Jeep within six minutes. She was declared trauma alert and transported to Ocala Regional Medical Center.
Kendall was also transported to the hospital. Her passenger refused further treatment.
According to troopers, both drivers were wearing their seat belts.
Troopers said Kendall was ticketed for Failure to Maintain a Single Lane.
The condition of the drivers is not known at this time.