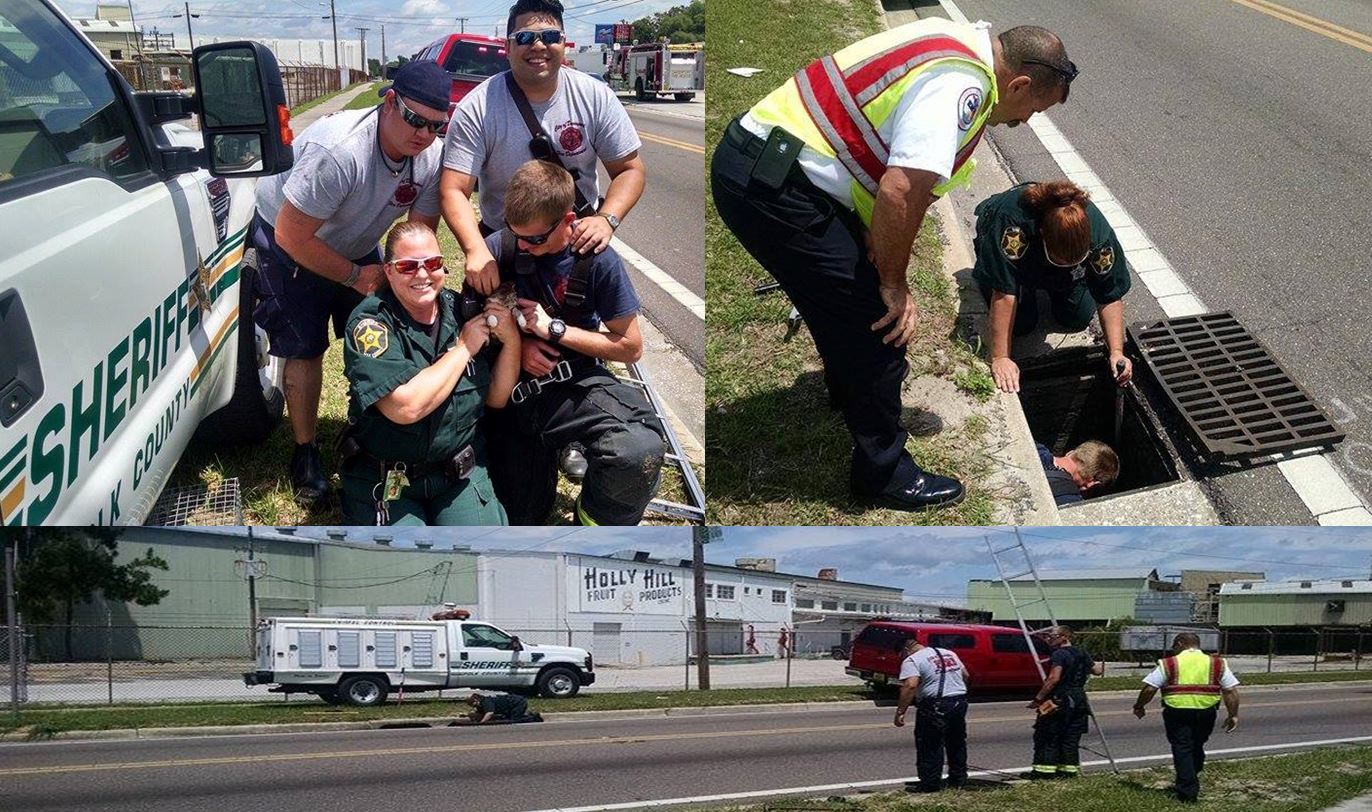 Polk County Sheriff's Office Facebook fan Ramon Gonzalez snapped several photos of the Davenport Fire Department and PCSO Animal Control Officer Kami Scarborough, as they attempted an animal rescue.
They responded to the area after someone reported hearing a kitten meowing in the drainage system off of US Highway 17-92.
They worked together as a team and successfully rescued the kitten from the storm drain. The kitten is expected to make a full recovery.
The rescue took place on Thursday afternoon.