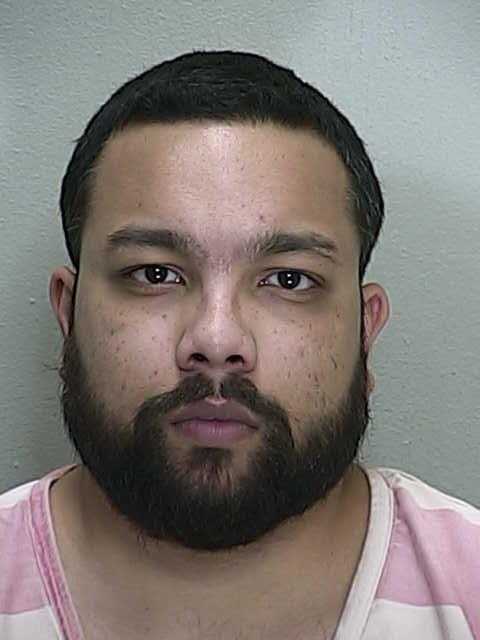 Dunnellon, Florida — On March 28, 2014, a Marion County Sheriff's deputy was on a routine patrol when he spotted a black SUV parked in the rear of the Rainbow Lakes Estates Community Center.
When the deputy approached the SUV he discovered a 15-year-old girl inside with Dyane R. Ramkelawan, 27, of Ocala.
According to reports, the deputy asked Ramkelawan what he was doing with a 15-year-old, to which he replied, "I was about to have sex with her."
Ramkelawan also told the deputy that he had marijuana inside [his] vehicle.
Ramkelawan told the deputy that he and the 15-year-old had met on a social media website and they arranged to meet each other with the intentions of having sex.
Ramkelawan was arrested and charged with Obscene Communication-Travel to Meet After Use of a Computer to Lure a Child and Possession of Marijuana.
Detectives would like to know what you know about Ramkelawan's contact with children. If you have details about Ramkelawan, you can phone anonymous tips to Crime Stoppers of Marion County at 368-STOP or 368-7867. Text tips to 274637 using keyword 368STOP.
Tips can also be submitted at www.ocalacrimestoppers.com.