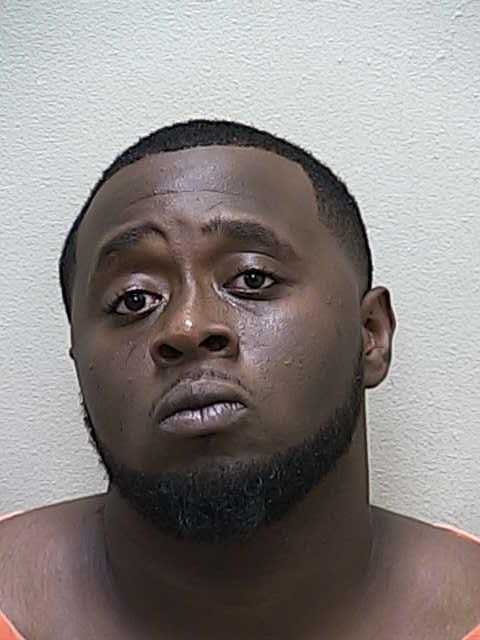 During an early Saturday morning traffic stop, a deputy allegedly smelled marijuana emitting from inside the vehicle.
The driver, Pattreon Stokes, 26, was then asked to step out of the vehicle.
Stokes also had a 7-month old child in the front seat of the car.
Upon searching the vehicle, deputies found 197 grams of methamphetamine, rock cocaine, four grams of heroin, and a scale.
Stokes was arrested and transported to the Marion County Jail.
During intake, deputies noticed that money Stokes had in his possession was missing.
When asked about it, Stokes stated that deputies had already taken it from him.
Sensing something didn't smell right, corrections officers then noticed that there were twenty dollar bills falling from Stokes' rectal area.
After performing a body cavity search, officers found that Stokes have shoved $1,090.00 up his rear-end.
The "crack money" was then collected as evidence.
Stokes was charged with Smuggling Contraband into a Detention Facility, Trafficking Methamphetamine, Trafficking Heroin, Possession of Cocaine with the Intent to Sell, Manufacture or Deliver, Possession of Marijuana, and Possession of Drug Equipment.
Stokes has previous arrests for Trafficking in Cocaine, Selling Cocaine in Front of a Church, Grand Theft, Unlawful use of a Communication Device, and Grand Theft Auto.
Stokes was released in lieu of on an $84,000 bond.