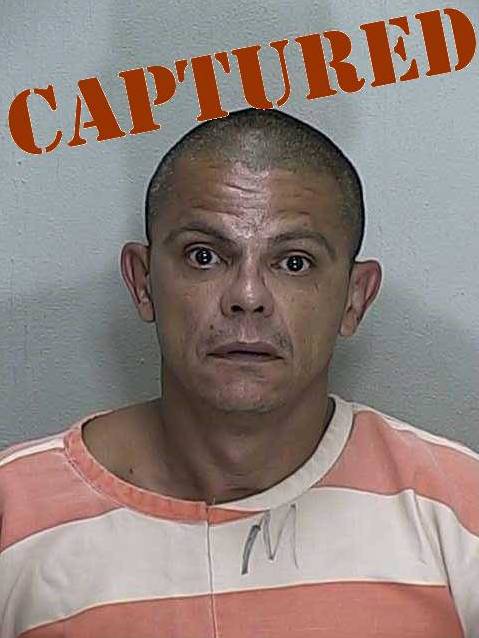 Ocala, Florida — Thanks to social media, information was received through Crimestoppers that Louis Sepulveda, 48, was responsible for the Dollar General armed robbery that occurred on October 12, 2014, and the CVS armed robbery that occurred on October 13, 2014.
Sepulveda, originally from New York, was identified by the store clerks through a photo lineup.
According to the Dollar General assistant manager, Melody Hall, Sepulveda also had a "slight Bronx" accent, which she said she would be able to recognize.
Subsequently, detectives with the Marion County Sheriff's Office arrested Sepulveda on an unrelated traffic charge. At the time of his arrest, he was driving a red Ford Focus, which matched the description of the getaway vehicle.
Detectives noted that Sepulveda does have a "slight Bronx" accent as described by the store clerks.
Sepulveda had been living at the Vacation Host Inn, Room 135. Detectives searched his room and found a black pellet gun manufactured to look like a semi-automatic handgun.
According to court records, Sepulveda is a convicted felon. He has previous convictions for Robbery, Possession of Cocaine, Flee and Elude Law Enforcement, Resisting Arrest, Grand Theft, Burglary, Driving While License Suspended, and Criminal Mischief.
He now faces charges of Driving While License Suspended or Revoked and two counts of Robbery with a Firearm.
Sepulveda would not cooperate with detectives and denied any knowledge of the robberies or the handgun found in his room.
This was a joint investigation between the Ocala Police Department and the Marion County Sheriff's Office.