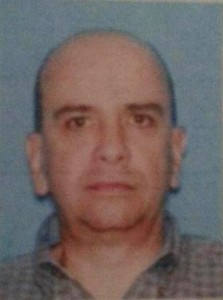 Broward County, Florida — A husband and father of two reportedly goes crazy and kills his family.
Pedro Jose Maldonado Sr., 53, used a hand held crossbow to kill his wife, 47-year-old Monica Narvaez-Maldonado and teenage son Pedro Jose Maldonado Jr., 17, in their townhouse.
After killing his wife and son, Maldonado Sr. drove to Tallahassee where his other son attends college at FSU, and rented a hotel room. The next morning just a little after 7 a.m., Maldonado Sr. tracked down his son and tried to kill him with the crossbow by shooting him in the head. According to reports, Maldonado only grazed his son's ear. Maldonado then tried to choke his son, but the younger Maldonado was able to fight off his father and escape.
Maldonado Sr. was found at 2 a.m. in his hotel room, in the bathtub with his throat slit.
Authorities believe Maldonado slit his own throat.
Authorities had responded to the Maldonado home Tuesday with a SWAT team after the man's friend telephoned about his confession to the killings. After finding the bodies, they learned through unspecified means that Maldonado was staying at a motel near Lake City, east of Tallahassee and hundreds of miles north of the original crime scene.
Authorities do not know why Maldonado Sr. went on a rampage.
The son that escaped is reportedly doing fine.