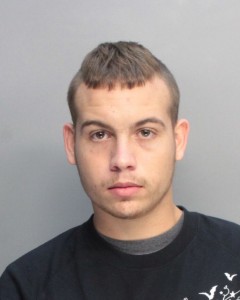 Miami, Florida –A gathering of friends that were watching a Monday Night Football game turns to murder.
Brandon Lapeikis, 19, is accused of fatally shooting his 19-year-old friend Christian Salazar while watching Monday Night Football.
North Miami Beach police say the shooting happened about 10 p.m. Monday as Lapeikis and three friends were watching the game. Lapeikis told detectives at one point he got up and retrieved a pistol from another room, pointed it at Christian Salazar's head then said, "game over" and pulled the trigger.
According to reports, Salazar was shot point blank. Salazar was still alive after being shot, however he died a short time later at a nearby trauma center.
Investigators say Lapeikis had lost touch with Salazar after high school, but recently started hanging out with him again. Investigators at this point do not know Lapeikis' motive for killing Salazar.
Lapeikis is being held without bail at the Maimi-Dade Jail. He has been charged with second-degree murder.