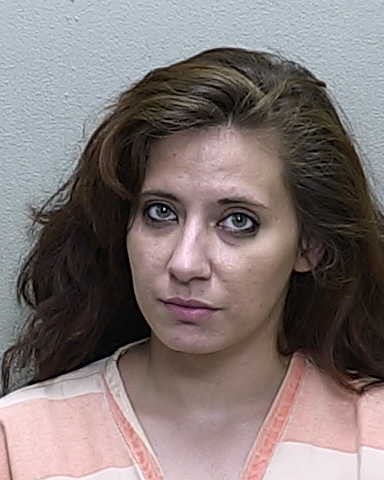 A Crime Stoppers tip led two Ocala Police Department officers to a woman who was wanted on a VOP warrant for shoplifting.
The tipster told Crime Stoppers that the woman, later identified as Annie L. Arnold, 29, could be found in the area of 2605 NE 19th Ave. As the two officers were headed in that direction, they recognized Arnold, who was walking on the side of the road.
When the officers made contact with Arnold she provided them with a false name and date of birth. She then turned and took off running.
The officers quickly caught up to Arnold and detained her, according to reports.
After Arnold was captured, she provided officers with her real name. She stated that she had planned to turn herself into authorities.
Arnold has a lengthy criminal history.
This is the second time a tipster has helped capture the woman.
Related Article:
K-9 sniffs out heroin syringe; woman arrested