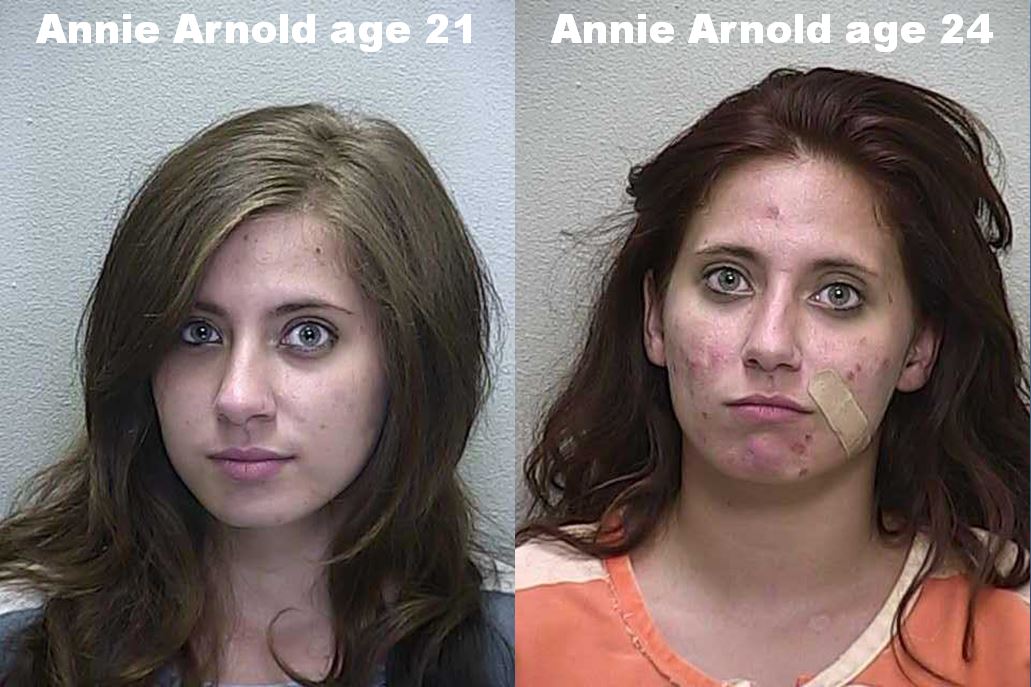 Ocala, Florida — The Marion County Sheriff's Office received information that a warrant suspect they had been searching for was traveling to the Pilot on Highway 484 and I-75, Ocala, last week.
While conducting surveillance of the area, a deputy saw a green Chevy pickup truck being driven by the suspect's brother and two other occupants pull into the Pilot. Information received by the agency indicated that the wanted suspect would be in the truck.
According to reports, detectives made contact with the occupants of the pickup truck, but the wanted suspect was not present. However, authorities recognized one of the passengers from previous arrests.
While speaking to the three occupants outside the vehicle, K9 "Trigger" alerted to the presence of drugs. A search of the vehicle turned up a used syringe, which contained heroin residue.
Annie Arnold, 24, a passenger in the vehicle, stated that she had used the syringe to inject heroin. When asked if she had anything else illegal on her person, she reached into her bra and pulled out a clear cellophane wrapper that contained 18 pills. The pills were later identified as Tramadol 50mg.
Arnold stated that she had purchased the pills from a friend.
Arnold was arrested and charged with Possession of a Controlled Substance without a Prescription and Possession of Drug Paraphernalia.
Arnold has previous arrests for Retail Theft, Failure to Appear, Possession of Methamphetamine, Possession of Marijuana, Possession of Drug Paraphernalia, and Violation of Probation.
She was released from jail on a $5,000 bond.