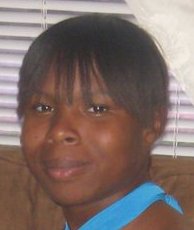 Marion County, Florida –Florida Department of Corrections Officer Rayschella A. Forbes, 25, was arrested in Marion County on December 11, 2013.
Forbes was hired by the DOC in September of 2009 and she worked at the Marion Correctional Institution, according to a DOC spokesperson. MCI began her termination process once they learned of her arrest.
Forbes was arrested for smuggling clear alcohol in water bottles, K2, as well as other contraband items into the prison. She is also accused of organizing a financial plot in which she profited within the prison.
According to officials, the investigation began back in May of 2013 after the Inspector General for the Florida Department of Corrections was tipped off that Forbes was involved in the smuggling at the Gainesville Work Camp located at 1000 NE 55th Boulevard. During the investigation officials say they also learned that family members of an inmate was sending money orders to Forbes' sister , Mershaa Farmer. Forbes would then reward the inmate with food and canteen items.
According to investigators, Farmer denies knowing any inmates at the facility. However, she admitted that Forbes came to her and asked to use her identity in order to allow family members to send money orders in exchange for acting as a body guard for inmates and keeping them out of trouble. Farmer also told investigators that the money was a "gift" from family members, and the money would be divided evenly between she and Forbes.
According to reports, Forbes is claiming she was set up by other corrections officers in a carefully thought out conspiracy in order to get rid of her. Forbes also said she did not conspire with family members to collect money to protect inmates and accused Farmer of lying.
Forbes was arrested by the Marion County Sheriff's Office and is being held on a $100,000 bond.
Forbes's salary at the time of her arrest was $32,229.68.