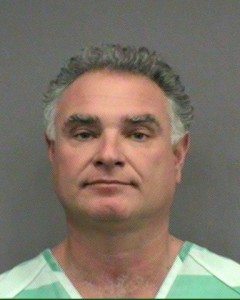 Gainesville, Florida — Alachua County Detectives with the assistance of the Florida Department of Financial Services State Law Enforcement Bureau (SLEB) served a search warrant on December 11, 2013 at 4816 SW 80th Place, Gainesville, Florida.
The search warrant was the final result of an ongoing covert investigation into the illegal sale for cash of EBT (Food Stamp)cards.
According to reports, the investigation revealed that Gregory "Greg" Liuzzo, 55, was purchasing the cards for cash payments that were substantially less than the value left on the cards. Liuzzo would then use the cards to purchase grocery items for himself or members of his family. Often times Liuzzo would then return the cards to the person they were issued to in order for the card to be reloaded. Liuzzo would then repurchase the card at a later date.
Detectives said they do not have a grand total of the fraud amount at this time, however they say it is substantial.
According to investigators, more arrests are expected due to the fact that the sellers of the cards committed fraud as well..
Detectives arrested Greg Liuzzo, of Gainesville, and charged him with 26 counts of Fraud Aid and Abet Public Fraud, Fraud Obtain Property by False Personation, Fraud by Misrepresent Personal Identification Information, and Racketeering.
He has been booked into the Alachua County Jail and his bond was set at $200,000.