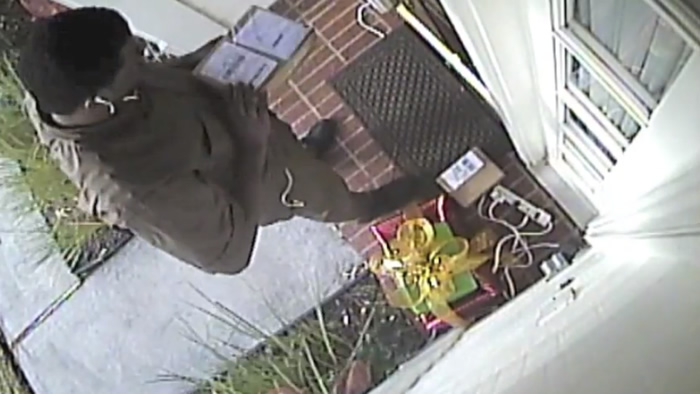 Ocala Post reminds Residents to be careful when having packages delivered and when throwing out empty boxes from big-ticket items purchased during the Christmas season. This time of year thieves aren't just scoping your house for delivered packages sitting on your porch, but also your trash. It is not uncommon for a thief to drive by a house looking for delivered packages or empty boxes with labels by the trash cans. If a package is sitting on a porch or by the front door, it is a dead giveaway the home owner is not home. And if there are labeled empty boxes by the trash cans, when the home owner leaves, thieves may burglarize your home.
If possible, have packages delivered to your place of employment, if not, then be sure someone is home to accept the package.
Empty boxes are billboards to thieves, it is advertising as to what is inside your home. The best way to get rid of holiday boxes is to drop them off at a local recycling center. If getting to a recycling location is not an option, conceal your boxes as best you can. Break them down, rip them up before putting them in the trash, or put the boxes in black trash bags.
Burning the boxes is not recommended.
Do not dump boxes in bins that are not authorized for public dumping, illegal dumping will not be tolerated by law enforcement.
Check with the local recycling facilities for hours of operation and what type of materials are accepted.