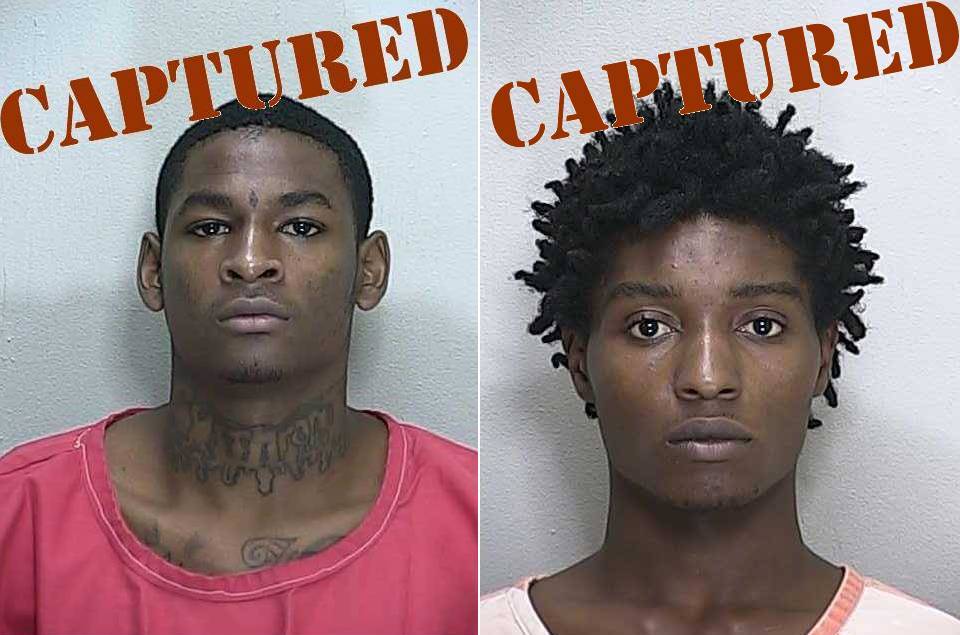 Citra, Florida — Yarnell Bagley, 20, of Citra, was captured by the Marion County Sheriff's Office Fugitive Apprehension Unit, along with the Marion County Sheriff's Office Tactical Investigations Unit working with both the Ocala Police Department and the U.S. Marshals Florida Regional Fugitive Task Force.
Bagley was placed in handcuffs around 11:45 a.m., Tuesday, July 8, 2014. He was hiding in an attic of a home in the 1900 block of N.W. 3rd Street, Ocala.
Thanks to social media, a Crime Stoppers' tip provided details of Bagley's location. Law enforcement spoke to the homeowner, who gave permission to search the home. While searching the home, law enforcement saw a large amount of insulation on the floor under the attic access. A camera was used to positively identify Bagley, who surrendered. Before today's incident, there was a warrant for Bagley's arrest for robbery with a firearm.
Bagley was in possession of a Glock .45 caliber handgun at the time of his arrest. A witness said another suspect, Kourtland Dukes, 18, was also with Bagley while the weapon was in his possession on the day of the shooting.
Witnesses say on April 10, 2014, Bagley pointed a gun at the victim and demanded cash. The victim was able to identify his robber as Bagley, because of the "Cut Throat" tattoo on Bagley's neck.
The Marion County Sheriff's Office was offering up to $5,000 in reward money for information leading to his capture.
Detectives also wanted to interview Bagley concerning facts surrounding the death of 55-year-old Michael Sumpter, who died from a gunshot wound following a shooting that happened On June 24, 2014, in Citra.
The sheriff's office received a call about shots being fired in the 17300 block of NW 16th Terrace sometime after 11 p.m. on June 24. Sumpter was transported to Ocala Regional Medical Center, where he later succumbed to his injuries.
Article Continued Below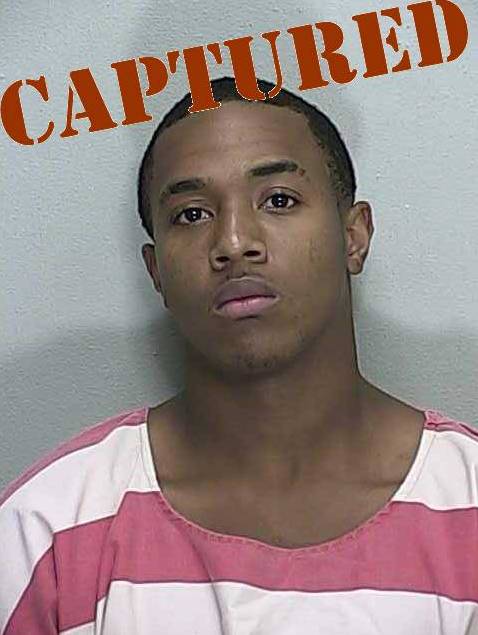 According to the Marion County Sheriff's Office, Bagley and Wayne Galloway Jr., 19, were originally named as persons of interest in the Citra shooting. Dukes' name surfaced at a later time. All three individuals are from Citra. Consequently, Galloway was arrested on a warrant on, June 25, 2014, for an April robbery and charged with Aggravated Assault With a Deadly Weapon and Armed Robbery; Bagley had been on the run ever since.
When Bagley was 17-years-old he was arrested and charged with Possession of a Weapon by a Delinquent, Obstruction, Armed Burglary, Escape From a Juvenile Detention Facility (x2), and Criminal Mischief. Bagley's mother assisted in his escape during that time.
Bagley was booked into the Marion County Jail at 2:38 p.m., Tuesday, July 8, 2014. He will face the following charges: Robbery With a Firearm; Marijuana Possession; Resisting an Officer Without Violence; and Possession of a Weapon by a Delinquent Felon.
Detectives questioned Bagley about the shooting death of Sumpter, however Bagely would not answer and refuses to cooperate with law enforcement.
[Last updated on August 27, 2014, at 3:56 p.m.]
On July 9, 2014, detectives sent the Glock .45 off for DNA testing. Detectives also determined the handgun had been reported stolen out of Palm Beach County.
Dukes was questioned on July 9, but he denied ever having touched the gun. DNA samples were collected from Dukes during the interview.
On July 21, 2014, the Florida Department of Law Enforcement contacted MCSO via e-mail and stated that Dukes' DNA was found on the Glock .45.
On August 25, 2014, after Dukes was finally located, he was arrested and charged with Possession of a Weapon by a Delinquent Felon.
Dukes has a total of four felony convictions. Dukes was convicted in 2010, when he was just 14-years-old, for Distribution of Marijuana; in 2011 for Aggravated Battery with a Deadly Weapon; 2012 for Burglary with Assault, and in 2014, for Possession of Cocaine.
He is being held on a $25,000 bond. The investigation is ongoing.
Today, James Whitfield III, Michael Sumpter's brother, posted the following: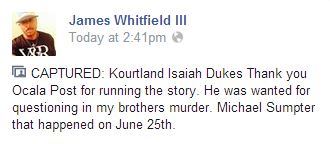 [Original publish date July 8, 2014.]