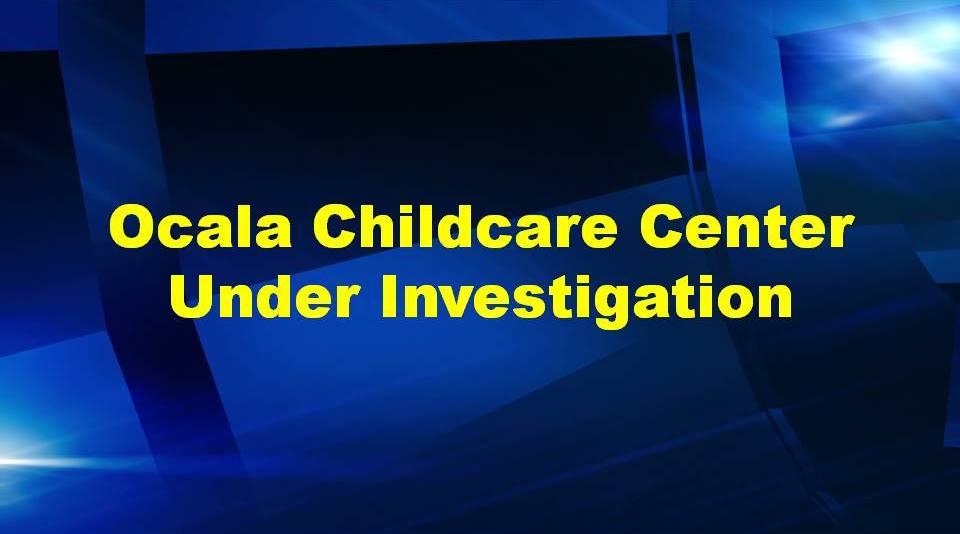 Ocala, Florida — Crossroads Church and Childcare Center is now under investigation after a 2-year-old was found wandering alone by a retention pond.
On July 9, 2014, Jessie Estock called the Marion County Sheriff's Office after arriving at Crossroads Church and Childcare Center to pick up his son Braydon, and found him wandering on the edge of a retention pond behind the childcare center.
Deputy Skinner with the Marion County Sheriff's Department responded to the scene.
Estock told Deputy Skinner that no adults were present when he found his son.
The concerned father confronted daycare staff of whom told him that the kids had just come in from outside and that they had not yet performed a headcount, according to reports.
According to the police report, Employees Judy Morisette and Melinda Kimball told Deputy Skinner that they had 12 children on the front deck of the building doing activities. When some of the activities ended, they said some of the children wanted to go inside. Staff advised that they then began moving the children from the deck area to inside the building. Both Morisette and Kimball stated that they did not see Braydon leave the deck area and they had not yet performed a headcount.
Braydon was found approximately 30-yards from the deck area and on the edge of the retention pond that does not have a fence around it. The child would not have been visible to staff from where he was found, according to reports.
According to Deputy Skinner, the retention pond was empty at the time of the incident.
Deputy Skinner contacted the Department of Children and Families following the incident. DCF has since launched an investigation. DCF investigators stated that any retention area capable of retaining water should be fenced if it is near a childcare facility.
Crossroads Pastor Paul Woosley, stated that he was not aware of any neglect by his staff, but would take further precautions in protecting the children.
An e-mail to Ocala Post stated that after the family posted the story to Facebook, they were accused of lying by an administrator of one of the pages ran locally in Ocala. The e-mail states they would never make up a story involving the safety of their child. The reasoning behind posting it to Facebook was to warn other parents and to keep someone else's child from being hurt, according to the e-mail.
Investigators said in situations such as this, parents should always contact authorities first – then local media – if they wish to do so; not Facebook pages geared toward bullying and gossip.
According to reports, shortly after the police report was filed and the child neglect investigation was initiated, Crossroads Church and Childcare Center announced they would be closing the doors to its childcare center.
The sudden closing has parents and investigators concerned that there may be other incidents that have not been reported.
According to an e-mail, the close date is set for July 25, 2014. Crossroads Church and Childcare Center is located at 8070 SW 60TH Avenue, Ocala. Parents whose children attend the daycare should make future arrangements.
If anyone has information pertaining to neglect that may have taken place at Crossroads Church and Childcare Center, you are asked to contact the Marion County Sheriff's Office. Anonymity is guaranteed.
The investigation is ongoing.
[Last updated July 14, 2014 at 12 p.m.- corrected the term "wander."]
[Last updated July 14, 2014 at 7:01 p.m.]