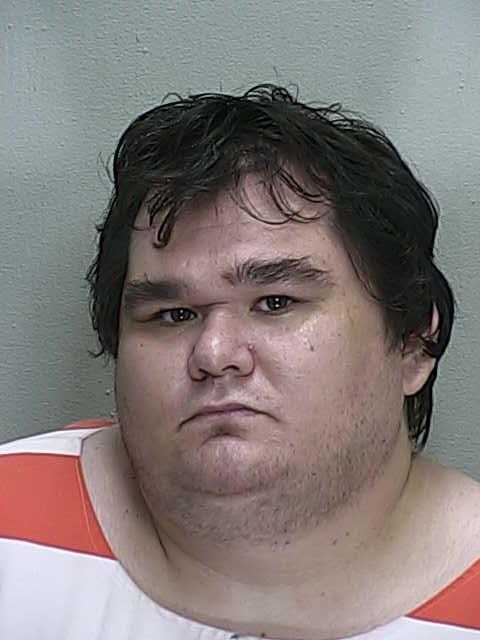 Summerfield, Florida — A tip from the FT. Lauderdale Police Department leads to an arrest in Marion County.
It all started on May 12, 2014, when the Marion County sheriff's Office received a referral report from Detective Mauro from the Ft. Lauderdale Police Department in reference to a cyber stalking incident involving a suspect in Marion County.
According to the report, on February 20, 2014, the mother and her 15-year-old daughter (victim) reported the incident to FT. Lauderdale Police. The victim stated that she met the suspect, identified as William Gardner "AKA" William "Sharky" Taylor, 33, on meetme.com. She stated that they met approximately 15-months-ago and began exchanging online messages, text messages, e-mails and also engaged in phone conversations.
The victim provided detectives with an e-mail address and phone numbers for Taylor.
The victim stated that she sent Taylor at least 25 explicit nude photos of herself during the time they were conversing. According to reports, some of the photos were very sexual in nature.
According to reports, the victim tried several times to end the relationship. However, every time she attempted to, Taylor would threaten to send the nude photos to the victim's mother, friends, distribute them online, and post them throughout her neighborhood.
On February 20, 2014, the victim attempted to end the online relationship when Taylor "lost it" and began sending threatening text messages as well as left several threatening voicemails. The messages suggested if the victim were to end the relationship that [he] would kill the victim's mother, her family and the victim's new boyfriend. In messages sent to the victim, Taylor refers to her new boyfriend as a n****r and threatens to inflict bodily harm upon him.
The following was provided by the phone carrier following a subpoena:
I know your on

you better stop ignoring me

Im giving you the opportunity

Ok I tried too get you too talk

You want too keep ignoring me

So don't be mad when I send the pics N videos

N don't worry your F*****g N****r boyfriend is dead

Im going to cut off his F*****g head

Ignoring me wont F*****g protect you

Im talking to you F*****g whore.
Detectives were able to obtain dozens of messages sent from Taylor – to the victim – that were threatening in nature.
In a voicemail message left by Taylor, he said, "Get on VIBER and talk to me or I will come to your house and kill your mother, your n****r boyfriend and then the rest of your family."
Detectives received confirmation that the online messages and e-mails were sent from a Century Link IP address – registered to the physical address – where Taylor resides with his mother.
On July 3, 2014, detectives responded to the 13000 block of South Highway 441, Summerfield and made contact with Taylor.
According to reports, he would not cooperate with detectives and stated that his phone was discarded after it broke approximately a month ago. Taylor denies any contact with the juvenile victim.
Due to the IP address matching the location and the cell phone carrier providing information registered to Taylor's phone number, he was arrested and taken to the Marion County Jail.
He is charged with Extortion/Threats and Aggravated Stalking of a Child 16-YOA or Younger.
Taylor is currently in jail on a $30,000 bond.