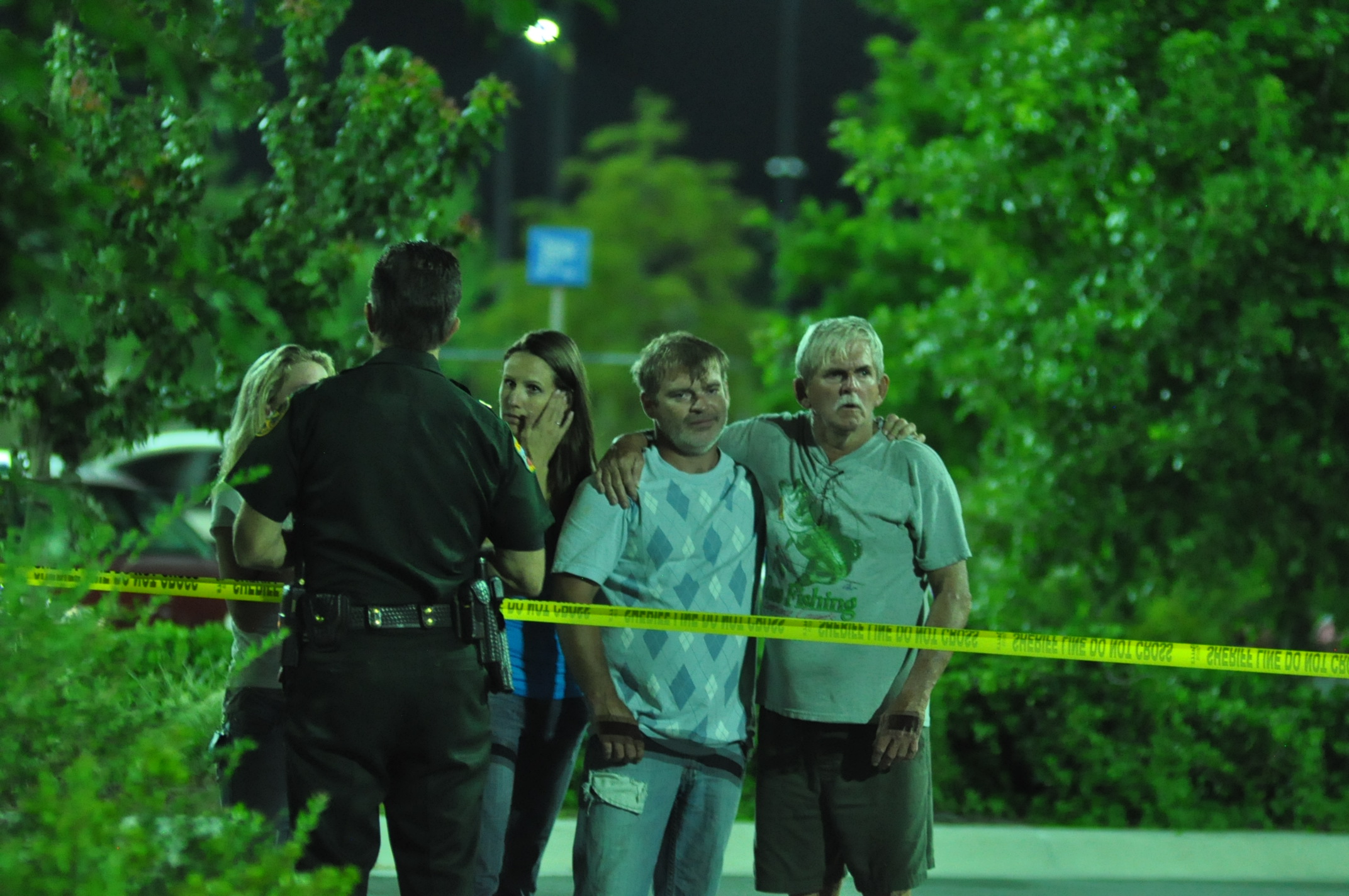 Ocala, Florida — Marion County Sheriff's Office Bureau of Special Investigations Detectives are gathering evidence and talking to numerous witnesses after a fatal shooting incident in a parking lot.
It all started just after 11 p.m., Wednesday, July 9, 2014 at 34 Bahia Ave., Silver Springs Shores when a 911 call indicated someone had been shot.
Upon arrival at the scene, detectives found Thomas James Brown, 21, deceased in the Wal-Mart parking lot.
It's early in the investigation, but detectives learned that Brown and a second male had gotten into a fight leading up to the shooting.
Witnesses told investigators that during the physical altercation, the second male became the shooter when he fired several shots into Brown. The shooter then left in a SUV.
The suspected shooter, identified as 20-year-old Colt Thriemer, was later located near the Ocklawaha area.
He was detained, however, no charges have been filed at this time.
Detectives, however, said they have recovered a weapon that they believe to be the one used in the shooting. Detectives would not answer any other questions about the weapon at this time.
According to a very detailed e-mail sent to Ocala Post, friend Stephanie Torres stopped by Wal-Mart at the request of Brown because he thought Thriemer would be there.
While at WalMart, Brown was speaking with Thriemer when Torres said she saw Brown punch Thriemer in the face. According to the e-mail, she told detectives that Thriemer then reached into his truck, pulled out a gun and, shot Brown. When Brown turned around, Thriemer continued to shoot. According to the unnamed source, at least nine (9) more shots were heard being fired.
Detectives would not say if Brown was armed, however, sources say he was not. Sources also indicate that majority of the shots were fired into Brown's back – some were fired while Brown was already on the ground.
Reportedly, the dispute was over money that Thriemer owed to Brown.
The e-mail describes both men involved as nice, positive and funny guys.
Detectives said they will continue to work this case and review evidence with the State Attorney's Office. Once the investigation is complete, Detectives said they will turn the case over to the State Attorney.
Check back for updates.
Anyone with information about the shooting can call Detective Felix Rodriguez at 368-3508 or Crime Stoppers at 368-STOP, text a tip to 274637 using keyword 368-STOP or visit www.ocalacrimestoppers.com.
[Updated on July 10, 2014 at 10:30 p.m.]