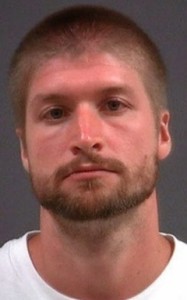 Chesterfield, Virginia – A teacher in Virginia arrested for having a "relationship" with a 14-year-old.
Nicholas M. Ells, 29, of the 19700 block of Walker Avenue was arrested on August 15, 2013 for having an inappropriate relationship with juvenile who is 14-years-old. Ells teaches at Matoaca High School in Chesterfield, Virginia.
Police say ells has been having the relationship with the juvenile for more than four months. Authorities were alerted after someone saw Ells have what appeared to be inappropriate communication with the 14-year-old. Police are uncertain if anything has actually happened on campus but say they are looking into it and asking questions.
Sources say Ells is married and has a child of his own. It is reported that his wife is also an employee of the High school, working as a guidance counselor.
Ells was charged with three counts of taking indecent liberties with a minor while in a custodial role and four counts of carnal knowledge of a child between the ages of 13 and 15, Chesterfield County police said Friday.
Ells is being held in jail pending arraignment in Juvenile and Domestic Relations District Court.