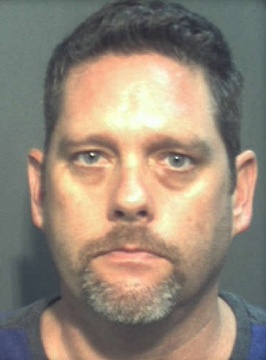 Orlando— Every parents fear, however this time the teen says it was consensual.
Rodney Hartsell, 43, of Orlando is being charged with having sex with a minor; a 16-year-old boy.
Hartsell had exchanged many sexual messages with the boy and while the family was on a Disney [Magic Kingdom] trip attending a charity event for disabled children, Hartsell picked the boy up and brought him back to his home. After having sex, Hartsell drove the teen back to the theme park and dropped him off.
Hartsell said he first met the teen on a social dating app back in May. The teens profile said he was 18 but the boy says he told Hartsell he was only 16 after they arrived at Hartsell's home, prior to having sex. The 16-year-old told deputies it was consensual.
Hartsell took multiple photographs of the two engaged in sexual acts, those photos are now in the hands of the Sheriff's Department.
The story doesn't end there. What Hartsell told investigators is both disturbing and sickening.
When questioned about the 16-year-old, Hartsell denied any involvement. Hartsell told investigators that he picks up so many boys from Disney to have sex with them that he would never remember the 16-year-old anyway.
The Sheriff's Office Sex Crimes Unit is now asking anyone that may have been victimized by Hartsell to come forward. The Sheriff's Office is convinced that he has had sex with more minors.
Hartsell is active on social media. He has Facebook , Twitter, and Pinterest social media pages.
Hartsell was arrested but released from the Orange County Jail on a $7,500 bond.
Take a good look at Hartsell's photo. If you have any information about Hartsell, been a victim, or have knowledge of previous acts by Hartsell, you are urged to call the Orange County Sheriff's Office at 407-836-4357.