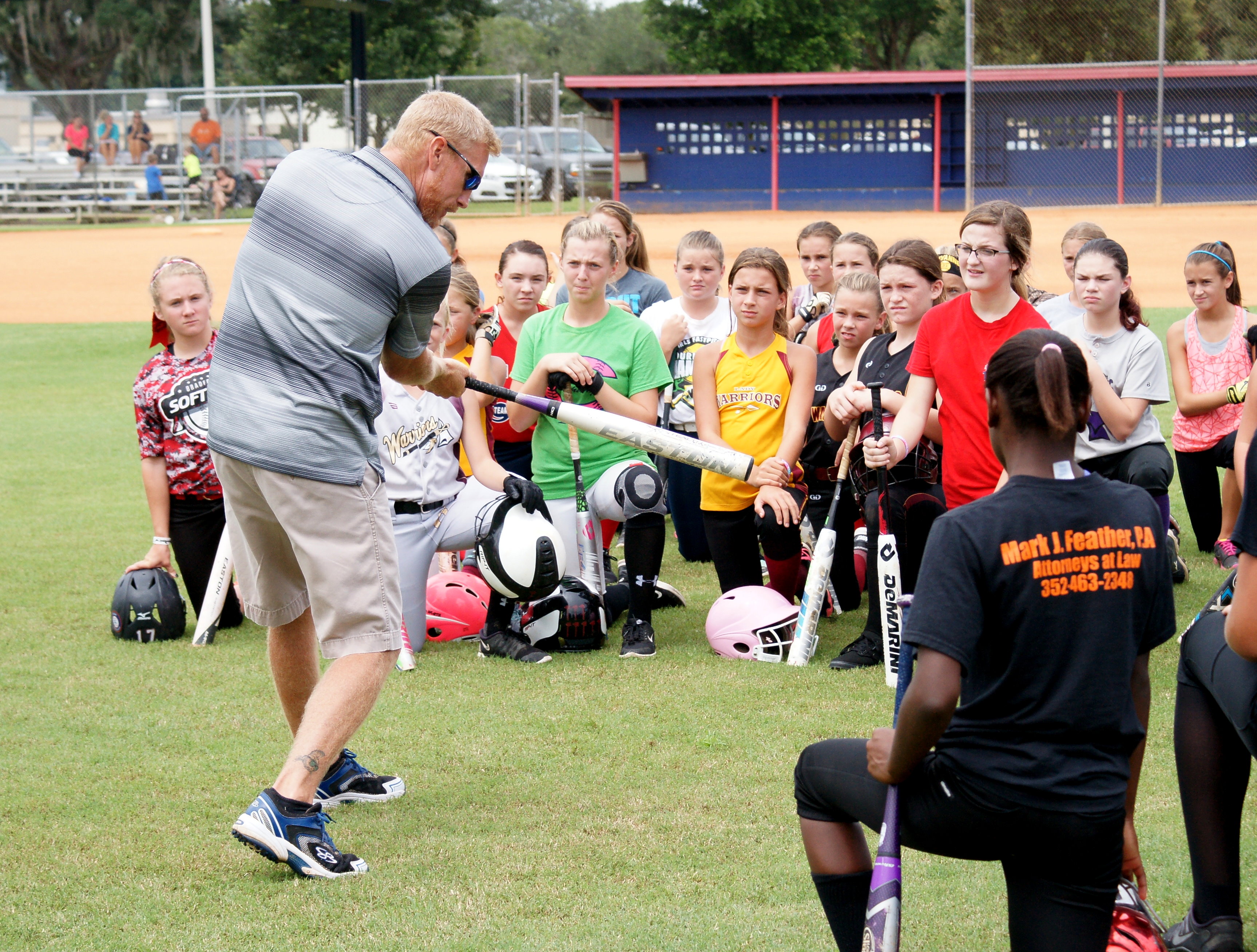 Ocala, Florida — Even the best can get better: 47 high school and middle school softball players from all over Marion County were present at CF Field Saturday for the Central Florida Softball camp.
The camp began with a 10-minute warm-up period of stretching, before the campers broke into groups for drills.
"First and foremost we are ambassadors of the sport and it is our responsibility to promote growth in the sport," Head coach Kevin Fagan said. "The camps help facilitate this through the sharing of ideas, drills, and general knowledge of the game. It is a way to 'give back' to the sport."
Article continued below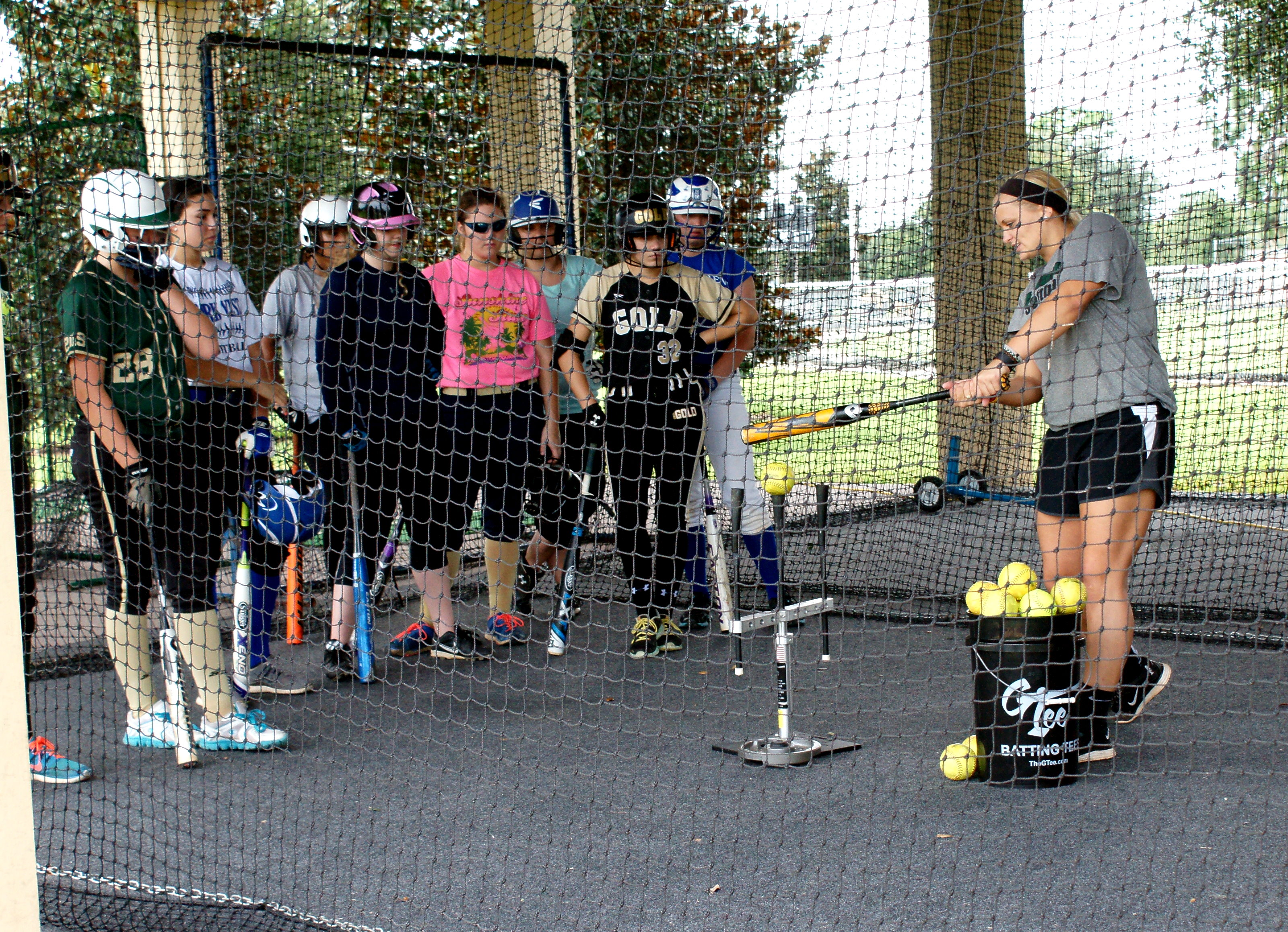 In his second season as head coach of the Patriots program, he led CF to a 48-15 record and a berth in the NJCAA national championship game. Fagan, a former NFL player, also has a national champion with the University of Miami in 1983 and has two Super Bowl rings from his seven seasons with the San Francisco 49ers.
Fagan said, "The number one issue I see with kids today is that most of them are chasing a scholarship. They forget that the game is supposed to be fun… competing is fun. They show up at these tournaments hoping to be seen by a college coach. They put pressure on themselves; their parents put pressure on them and for a lot of them it doesn't look fun."
Fagan went on to say, "A scholarship should not be the 'end all' of their athletic experience. Players and their parents should enjoy the time together and learn from what good competition can teach us about the game of life."
CF has high level college players helping at these camps — from their own players to Division 1 players. Fagan said there is so much good instruction to take advantage of and players are encouraged to try new things when they are in a camp environment.
The next Camp is slated for Aug. 15 and is open to athletes in kindergarten through sixth grade. The event is $40 per camper and includes a T- shirt.
For more information or to register online, visit www.cfsoftballcamps.com.