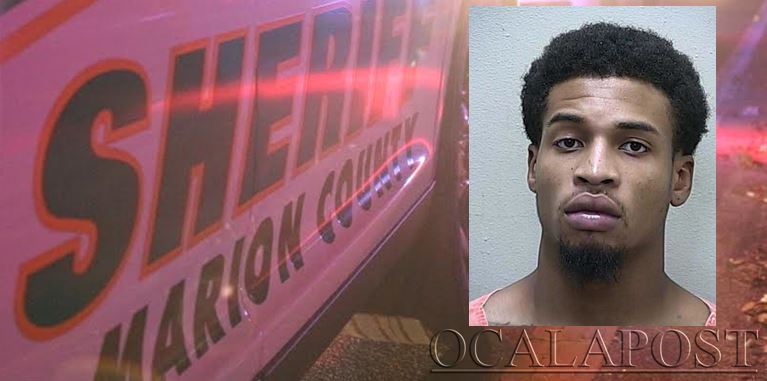 A suspect who was wanted for questioning in the shooting death of a Belleview woman on Monday has been captured.
A caller had reported a woman screaming, followed by gunshots. Belleview police responded to the 5900 block of Front Road and found the body of a woman who had been shot to death between two apartment buildings.
The suspect, later identified as Frank Friday, 20, fled the area in a gray Chevy Impala. Friday crashed a short time later.
Marion County sheriff's deputies responded to Gulf Park subdivision in reference to that crash.
When deputies arrived, Friday was armed with a gun and fled on foot.
K-9 units, SWAT, and Air One searched for the suspect for several hours.
MCSO SWAT Team members located Friday hiding in the exterior bushes of a home in Golf Park Estates.
According to reports, Friday was still armed and refused to cooperate.
During the standoff, Friday allegedly shot himself and was transported to a local hospital where he is listed in critical condition.
Friday was just released from Jail in June after having been arrested for Aggravated Assault with a Deadly Weapon, Domestic Battery by Strangulation, and False Imprisonment.
Florida Department of Law Enforcement is investigating.
The investigation is ongoing. Stay tuned for further details.