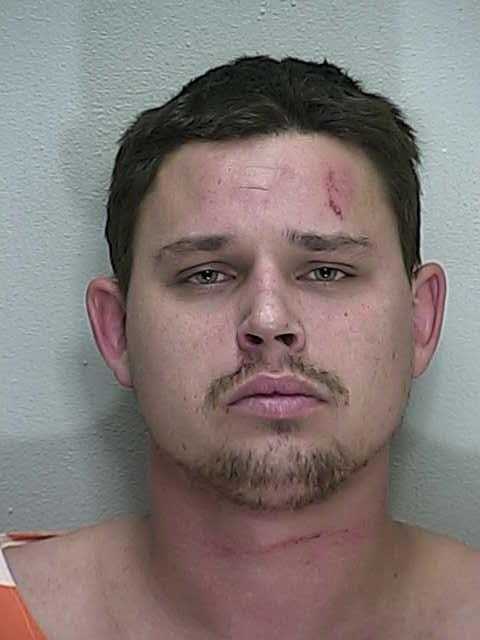 Ocala, Florida — Marion County Sheriff's Office deputies were led on a high-speed chase Wednesday night by 27-year-old Adam D. Hampleman, after he robbed his father and grandfather at gunpoint of two firearms, cell phones, and silver coins.
When units responded to 3908 S.E. 45th Place, Ocala, Deputy Chris Ellis spotted Hampleman's vehicle leaving the area and began pursuit.
Deputy Ellis attempted a traffic stop on Hampleman's vehicle in the 5500 block of S.E. 41st Avenue, but Hampleman fled.
Hampleman began driving recklessly by driving in and out of ditches, through people's yards, and speeding through stop signs.
Multiple units responded to assist.
Deputies attempted to deploy stop sticks, but were unsuccessful.
The pursuit ended when Deputy Ellis performed a successful PIT maneuver in the 10600 block of S.E. Baseline Road, which caused the Hampleman's vehicle to leave the roadway and overturn. The vehicle then crashed into a power pole. Deputy Ellis waited until all traffic was clear before performing the maneuver.
Hampleman, a 17-year old female, and a puppy were found in the truck.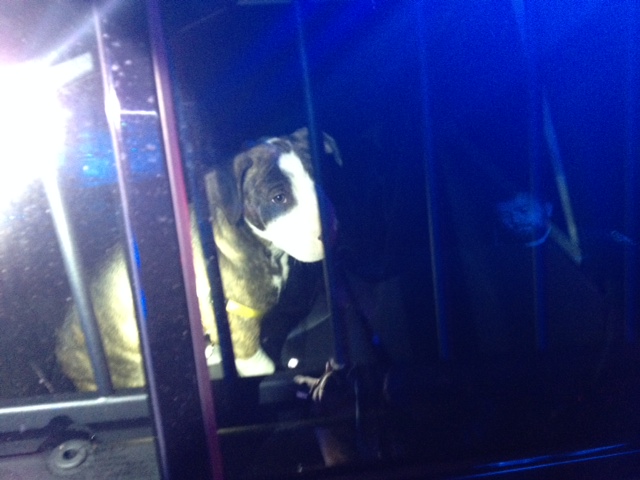 Hampleman and the 17-year-old were treated at the hospital for minor injuries.
The male pit bull puppy was not injured. Marion County Animal Services said they would be making him available for adoption soon.
The stolen firearms along with other stolen property were recovered from the vehicle.
Hampleman was charged with Robbery with a Firearm, Child Abuse, and Fleeing and Eluding Law Enforcement.
He is currently being held in the Marion County Jail on $58,000 bond.