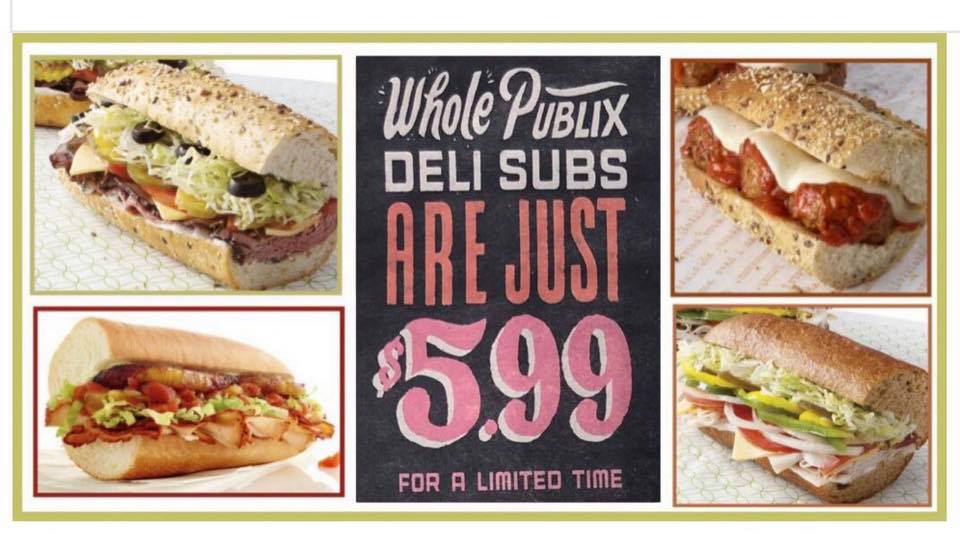 You read right! According to Publix, all whole subs will be on sale for $5.99, even the Chicken Tender subs, which is usually $8.99
The sale will be from Thursday, February 20 through Sunday, February 23.
Publix is expecting their deli workers to be flooded with orders. Publix suggests ordering in advance, online, instead of waiting in line.