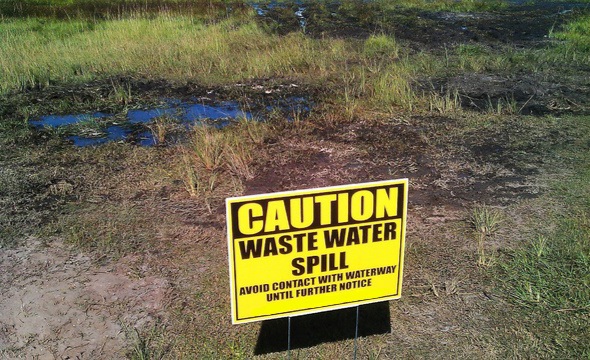 Dunnellon, Florida — The Florida Department of Environmental Protection is investigating after approximately 1,000 gallons of wastewater spilled from a City of Dunnellon lift station on Monday.
In a press release, DEP officials said that technicians received a call in regards to the leak at 8:30 p.m. and had the leak stopped by 9 p.m.
Officials said that breakers in the main power panel had failed which caused the pumps to lose power. The emergency alarms also failed.
The lift station dumped nearly 1,000 gallons of wastewater into the ground and a storm drain that exits to the Withlacoochee River.
Water testing started on Tuesday and the situation is being monitored by state officials.