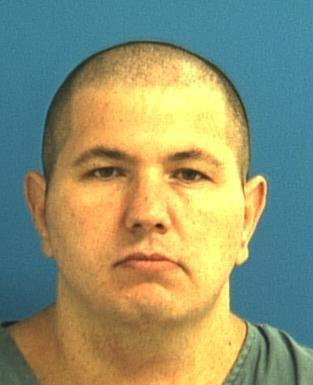 Jacksonville, Florida — At 11:26 p.m., the Florida Department of Corrections issued an alert to law enforcement in Clay County regarding an offender on court ordered conditional release who removed his GPS monitor this evening.
The offender, Donald H. Davidson Jr., 34, is considered armed and dangerous.
The Florida Department of Corrections said Public safety is the Department's first priority and they are working closely with all law enforcement agencies to extend every available resource to apprehend this individual.
Davidson is 6'1″, weighs approximately 250 pounds, and has brown hair and brown eyes.
He was convicted for Lewd and Lascivious Molestation of a Child Under 18 (x2) in 2003. After his release, he was then convicted of Aggravated Assault with a Deadly Weapon on a Pregnant Female. Davidson was sentenced in November 2010; however, a judge recently ordered a conditional release for Davidson. He was to be monitored by a GPS ankle monitor and supervised by a probation officer until June 2015.
He might attempt to flee to other areas in Florida. If you see Davidson, do not approach him and call 911 immediately.
The Florida Department of Corrections has asked for the public's help in circulating this information.
[Updated on December 2, 2014 at 9:07 a.m.]
Davidson has been captured. The Florida Department of Corrections said they are extremely grateful for the help they received from the public, as well as law enforcement agencies.
No further details are available at this time.