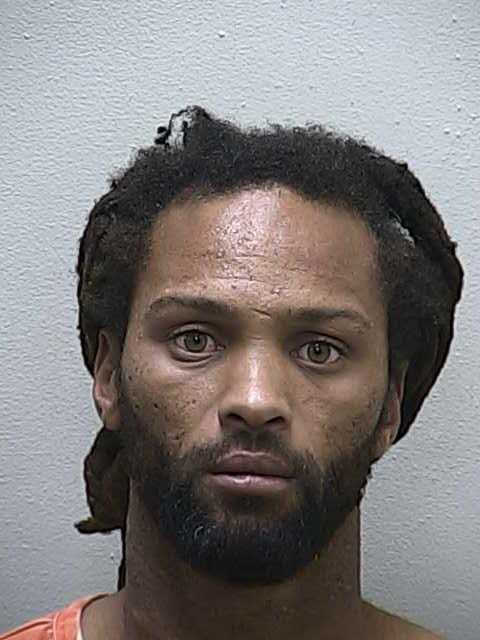 Ocala, Florida — After arriving at Sam's Big Apple, 1943 West Silver Springs Boulevard, a woman and her three children were threatened at gunpoint before they had a chance to exit their vehicle.
When Ocala police arrived on scene, they found the suspect, Reginald Howard, 36, hiding in the bathroom of the business.
Upon searching Howard, police found a loaded Glock 19 in his back pocket.
Police said Howard worked at a nearby business selling CD's and left his work station to enter another business. Howard entered Sam's Big Apple then later exited the store and ran up to the passenger side of the victim's car. The victim told police that Howard reached into his waistband, pulled out a black handgun, and pointed it at she and the children. She stated that Howard then said, "I'm gonna' f**k ya'll up."
The victim stated that she feared for her children's lives. According to the victim, Howard ran back into the store after the she told him she had called 911.
According to reports, Howard told police he was hiding in the bathroom because he feared for his safety. He also told police he had found the handgun near a dumpster behind Sam's Big Apple.
Police said it is unclear why Howard targeted the mother and her children, but believe it might be related to a previous dispute between Howard and a friend of the victim.
Howard was arrested and charged with Aggravated Assault with a Deadly Weapon (x4), Possession of a Weapon by a Convicted Felon, and Possession of Ammunition by a Convicted Felon.
Howard is a career criminal with an extensive arrest history.