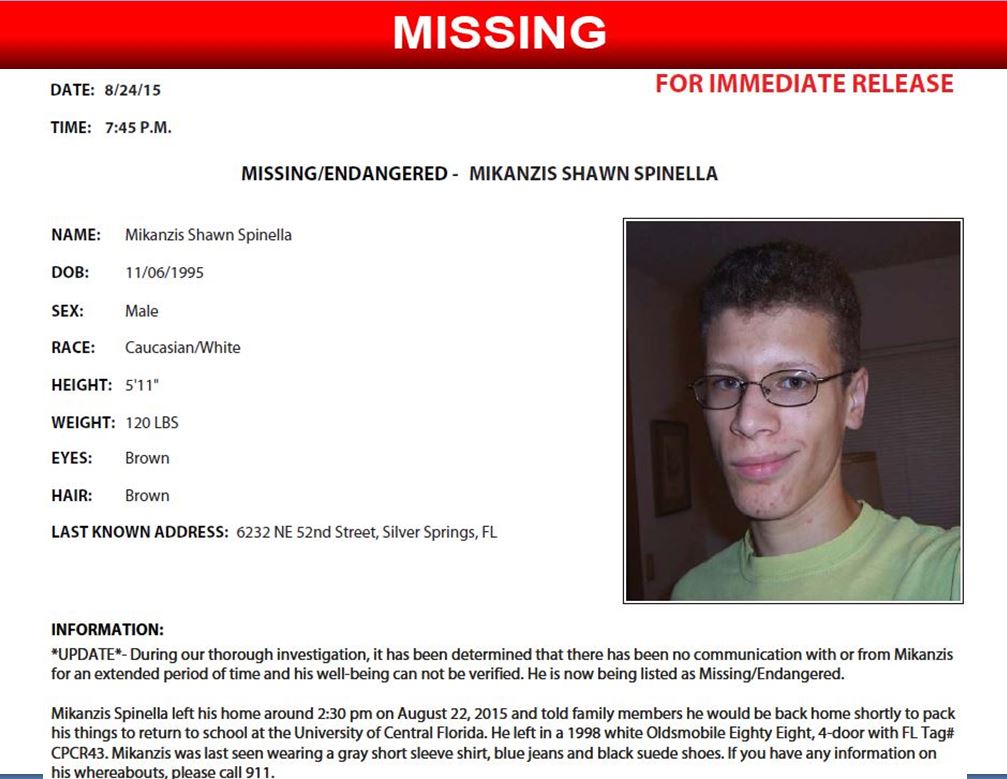 Ocala, Florida — Mikanzis Shawn Spinella, 19, left his home at approximately 2:30 p.m. on August 22, 2015.
Before leaving, Spinella told his family members that he would be back home shortly to pack his belongings to return to school at the University of Central Florida.
Spinella drove off in a 1998 white 4-door Oldsmobile Eighty Eight. The vehicle's Florida license plate number is CPCR43.
Mikanzis was last seen wearing a gray short sleeve shirt, blue jeans, and black suede shoes.
Spinella is considered missing an endangered due to the fact that there has been no communication from him for an extended period of time.
If you have any information on his whereabouts, please call 911.