Umatilla, Florida — Florida Highway Patrol troopers say three people were killed — and two others were critically injured — after being ejected from a SUV, Sunday.
The crash occurred at approximately 3 a.m., at Southeast 127th Street Road — two miles east of Southeast 182nd Avenue in the Ocala National Forest.
According to reports, a 2001 Ford Expedition was traveling westbound on Southeast 127th Street Road, which is a dirt road.
Troopers say the SUV, driven by Billy Jo Slayton-Neal, 39, veered off the roadway and onto the soft shoulder. Slayton-Neal then lost control of the SUV and began rotating counter-clockwise across the dirt roadway, at which time the vehicle flipped several times.
At approximately 8:43 a.m., when the accident was discovered by a another motorist, Marion County Fire Rescue was dispatched to the area.
MCFR units E6, R27, R10, R17, E4, DC3, and A103 arrived to find the SUV on its side.
Article continued below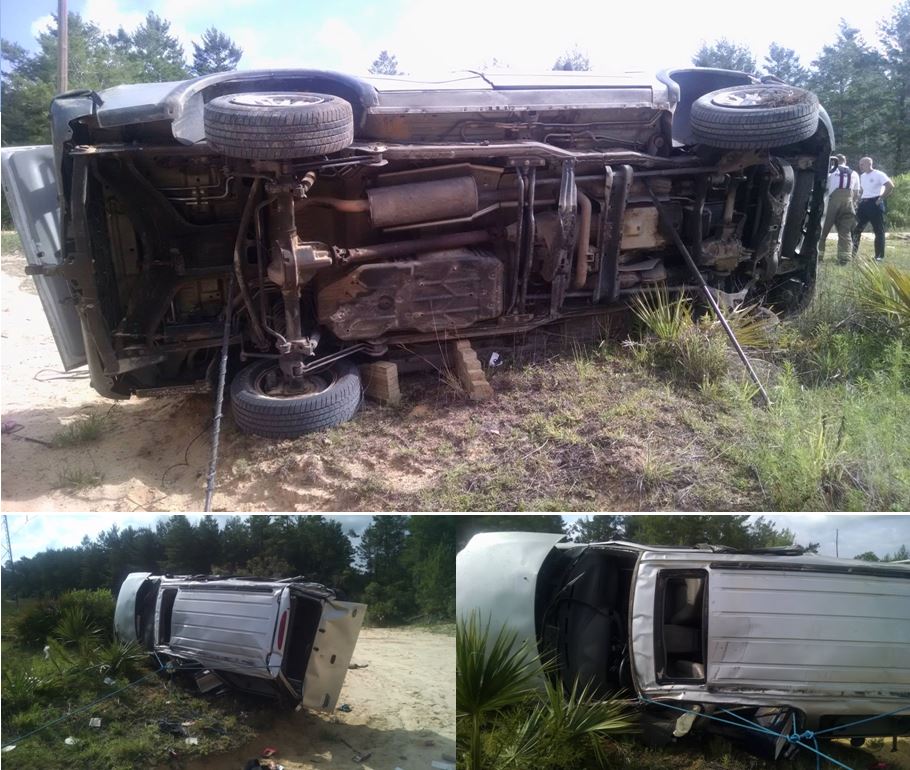 The driver, Slayton-Neal, the front passenger , Scott C. Pummill, 43, and rear passengers Rachel Pummill, 13, Jessie Jo Porter, 16, and Hailey Landrum, 14, had all been ejected from the vehicle.
Troopers said none of the occupants were wearing seat belts.
Slayton-Neal, along with Scott and his daughter, Rachel, were pronounced dead at the scene by paramedics.
MCFR E6 called for two ShandsCair helicopters, while E4 set up a landing area.
MCFR R27 and R10 then transported the surviving victims to the landing area
Porter was flown to Ocala Regional Medical Center and Landrum to Arnold Palmer Hospital in Orlando.
Both were listed in critical condition.
Troopers do not know why the driver veered off the roadway.
Troopers say blood alcohol result for the driver are still pending, and that the investigation is ongoing.