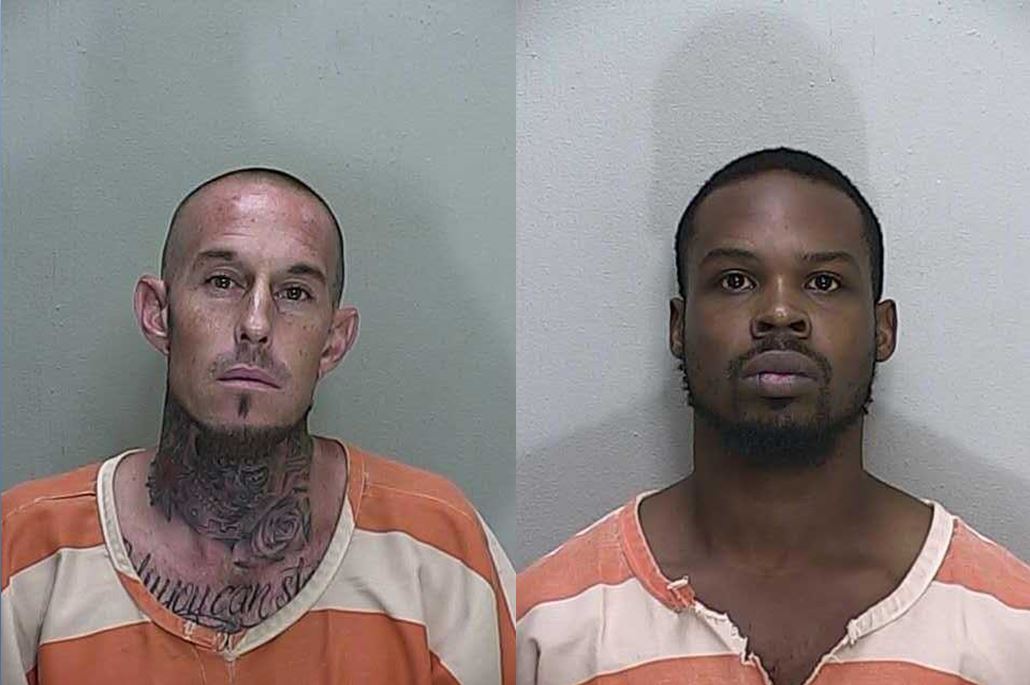 Marion  County — The Marion County Sheriff's Office said they received a tip that help them thwart a planned attack on the Eustis Police Department on Monday.
According to reports, an inmate at the Lake County Jail told the Lake County Sheriff's Office about the alleged planned attack. The LCSO then passed the information onto the Marion Coounty Sheriff's Office.
MCSO was advised of the situation after an investigation revealed that the suspects were located at a residents across county lines.
According to reports, a plethora of weapons were being stored inside a safe that was inside a shed at a home, located at 17450 Southeast 260th Avenue Road, east of Weirsdale.
Investigators said that the attack was supposed to be carried out with a grenade Rocket Launcher.
Christopher M. Conger, 32, was arrested and charged with, Possession of Cocaine with Intent to Sell, Possession of Marijuana with Intent to Sell, Grand Theft of a Firearm, Display Firearm during a Felony, Wearing a Bullet Proof Vest during certain Offences, Possession of Drug Paraphernalia, and Possession of a Synthetic Narcotic with Intent to Sell.
Also arrested was Jeremy Robertson, 29. Robertson faces the same charges with an additional charge of Possession of a Weapon by a Convicted Felon.
The sheriff's office has not charged either suspect with the planned attack on the police department pending the outcome of an investigation.
During a search of the shed investigators found , 22 firearms, several containers of black powder , two bullet proof vests, powder and crack cocaine, more than a pound of marijuana, prescription pills, scales and other drug paraphernalia.
Investigators said that they believe the two had planned the attack because of recent run-ins with the EPD.
The sheriff's office did not locate a grenade launcher during the search of the home.
The informant also said that the two had planned an attack on a church and an Elks Lodge.
This investigation is ongoing.