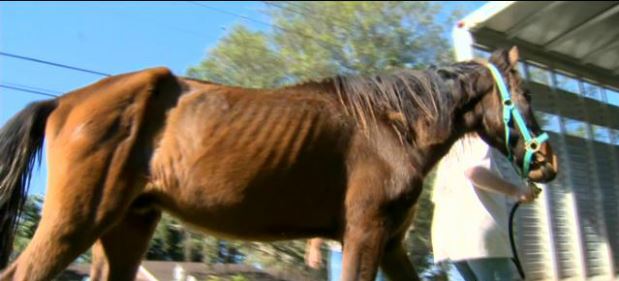 Davie, Florida — Twenty-one starving horses were rescued from a ranch in Davie, Florida. The horses were rescued by Peaceful Ridge Rescue Group, and they say unfortunately three of the horses may have to be put down.
Authorities say the horses were standing in more than two feet of their own feces, and there was not any horse food on the property.
The horses have been neglected for years, and are extremely "skiddish" around humans, according to reports.
Police said they could see the ribs, butt bones, and back bones of most of the horses. Some of the horses had lacerations that were oozing blood, and many could not stand because of hoofs being left untrimmed for nearly a year.
The owner of the ranch refused to comment but told police he could not afford to buy food for the horses. Police say instead of the ranch owner asking for help, the horses were basically left to starve and possibly die.
Police say criminal charges have not yet been filed against the ranch owner.
Please follow and like us: