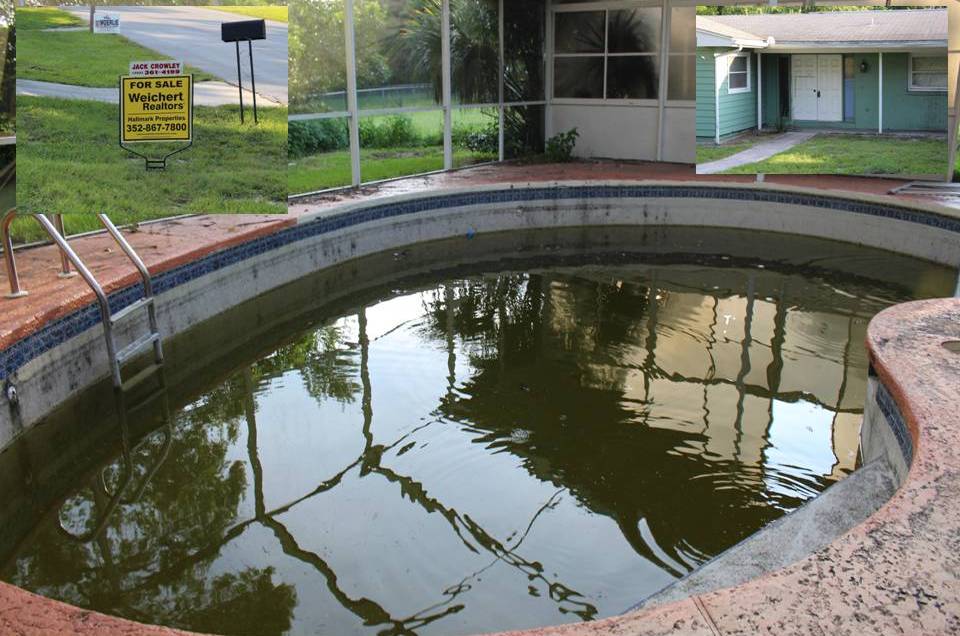 Ocala, Florida — In Citrus County, officials are being proactive in preventing chikungunya fever.
The chikungunya virus is spread by mosquitoes, and has already been reported in Palm Beach, Dade, Pinellas, Polk, Manatee, Hillsborough and Pasco counties, as well as other parts of Florida.
Health officials said the virus made its way into the U.S. by those who traveled outside the U.S., then returned infected, and foreigners that brought it into the U.S.
Citrus County officials said they plan to stay ahead of the virus by being proactive. Crews are targeting areas and stepping up their efforts all over the county. Preventative measures include dumping out standing water, emptying un-maintained swimming pools, and doing some extra spraying.
"There is a lot out there going on," said David King, a field technician for Mosquito Control in Citrus County. "A lot of requests coming in from residents. We have plenty of people out there."
Vacant houses with neglected swimming pools are something Marion County has plenty of, said health officials, especially in areas such as Marion Oaks and Silver Springs Shores.
After receiving a tip, Ocala Post was able to take a photo of a pool at 14598 SW 35th Ter. Rd, Marion Oaks, which shows the perfect environment for mosquitoes. The mosquitoes were so active they could pick a person up and toss them over the fence — figuratively speaking.
The house was listed for sale.
Green swimming pools are the perfect nesting grounds for mosquitoes. A neglected birdbath, swimming pool, or clogged rain gutter can produce hundreds to thousands of new mosquitoes in a just a few days. Mosquitoes can also thrive in leaves left lying in a yard.
However, there are effective steps individuals can take to minimize mosquito breeding on their property:
Dispose of old tires, buckets, aluminum cans, plastic sheeting, or other refuse that can hold water. Empty accumulated water from trash cans, boats, wheel barrows, pet dishes, and flower pot bottoms. If possible, turn these items over when they are not in use.
Clean debris from rain gutters and unclog obstructed downspouts. Clogged rain gutters are one of the most overlooked breeding sites for mosquitoes around homes. Remove any standing water on flat roofs or around structures. Repair leaking faucets and air conditioners that produce puddles for several days.
Change water in birdbaths and wading pools at least once a week and keep swimming pools cleaned and chlorinated. Ornamental pools can be aerated or stocked with mosquito-eating fish. Water aeration water movement helps because mosquitoes prefer quiet, non-flowing water for egg – laying and development.
Fill or drain ditches, swampy areas, and other soil depressions and remove, drain, or fill tree holes and stumps with mortar or sealant to prevent accumulation of water. Eliminate standing water and seepage around animal watering troughs, cisterns, and septic tanks. Be sure that cistern screens are intact and that access covers fit tightly.
Ocala Post reached out to Marion County via e-mail and inquired if Marion County is taking the same precautions as Citrus County. Ocala Post's e-mail was not immediately returned.
Unnamed sources said they reported the address of the aforementioned home and expressed to code enforcement that the home is a health risk to their children. They received a response in less than 24 hours.
"Marion County Commissioners did not respond back," he said.
Here is Code Enforcement's statement:
I have opened a case to address your concerns for the abandoned vacant property located at 14598 SW 35th Terrace Road, Ocala, FL 34473; the case has been assigned to Code Enforcement officer R. Hough. Thank you for contacting us regarding this issue.
So far, no cases of the virus have been reported in Citrus or Marion counties.
Health officials said the only way to reduce mosquitoes is to take action. They said if a person knows of a home with a neglected pool or a lot of standing water on the property, report it immediately.
They said all residents should remember that it only takes a few days to produce hundreds of mosquitoes.
Please follow and like us: