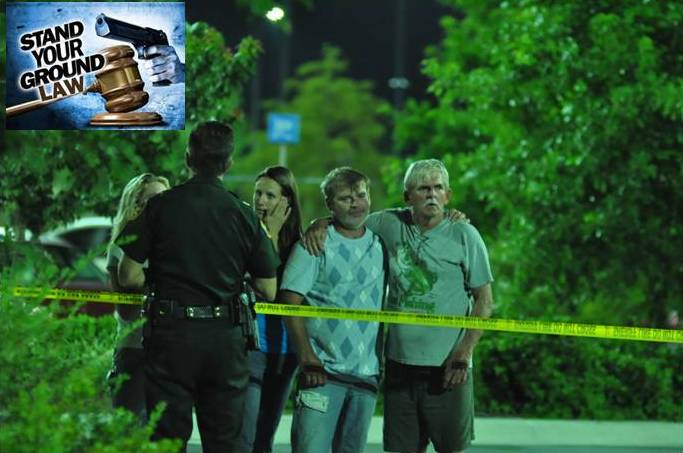 Ocala, Florida — No charges for Colt Thriemer, 20, for the shooting death of Thomas James Brown, 21.
The State Attorney's Office said Thriemer is protected by the "Stand Your Ground" law.
The shooting took place on July 9, 2014.
According to a very detailed e-mail sent to Ocala Post, friend Stephanie Torres stopped by Wal-Mart at the request of Brown because he thought Thriemer would be there.
While at Wal-Mart, Brown was speaking with Thriemer when Torres said she saw Brown punch Thriemer in the face.
During the dispute, Brown reportedly told Thriemer that he had a gun and he was not afraid to use it.
Officials said on the night of the shooting, witnesses reported Brown had told Thriemer that [he] had a gun and then demanded money.
According to the e-mail, Torres told detectives that Thriemer then reached into his truck, pulled out a gun, and shot Brown. When Brown turned around, Thriemer continued to shoot. According to the unnamed source, at least nine (9) more shots were heard being fired.
At the time of the shooting, detectives would not say if Brown was armed, however, sources say he was not. Sources also indicate that majority of the shots were fired into Brown's back – some were fired while Brown was already on the ground.
Assistant State Attorney Amy Berndt noted, "The stand your ground statute makes no exception from the immunity because Brown may have been walking away from Thriemer at the time the deadly force was used. The stand your ground law does not require Thriemer to wait until Brown in fact retrieved a gun before he fired. Under the current state of the law and the facts of this case, Thriemer was legally allowed to use deadly force based on a reasonable belief that his life was in danger and that he was about to become the victim of an armed robbery."
A baggie with cocaine residue was found in one of Brown's socks. The results of a toxicology report are pending.
Reportedly, the dispute was over money that Thriemer owed to Brown.
The e-mail describes both men involved as nice, positive, and funny guys.
An eight page report obtained by Ocala Post outlines the reason behind the State Attorney's decision.
The report states, that on the night Brown was shot, he "sought out Thriemer and physically attacked him. All of the evidence clearly supports a reasonable belief by Thriemer that his life was in imminent danger, giving Thriemer immunity from criminal prosecution."
The report also states, "all of the evidence supports a reasonable belief that Brown was about to arm himself in an attempt to obtain money from Thriemer. The use of deadly force to prevent this forcible felony is also justified by the statue."
The following was noted in the report: "An addiction to crack cocaine, as well as a drug debt, apparently caused him to become increasingly violent, aggressive and threatening, and ultimately led to his death."
Reports state that Brown was a drug dealer and when Thriemer saw the amount of money [he] was making, Thriemer began to sell drugs for Brown.
In addition to selling drugs, Brown also bought and sold guns. According to reports, Brown always carried a weapon in his vehicle.
Reports also indicated that Brown beat his girlfriend. Brown's girlfriend told investigators that she left him because of the physical abuse she endured and his drug use.
The State Attorney's report showed an overwhelming amount of evidence that points to Brown harassing, stalking, and threatening both Thriemer and his family on multiple occasions.
Thriemer also told investigators that he was afraid of what Brown would do to his parents.