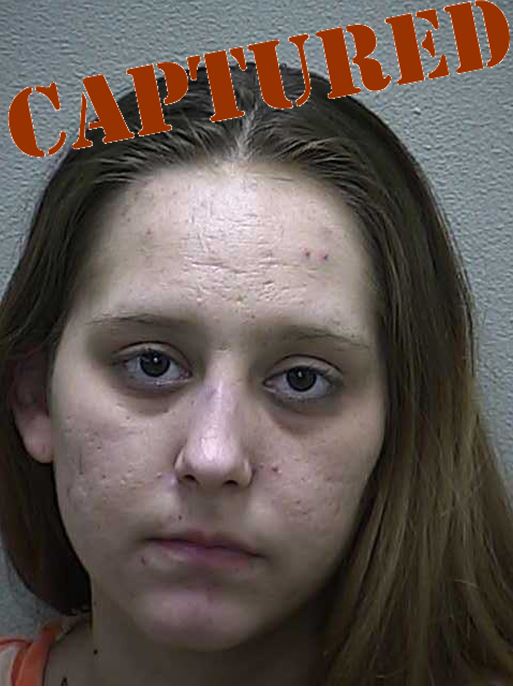 Ocala, Florida — On Friday, Ocala Post reported that Melissa Snyder, 25, was wanted on several warrants in Marion County.
On Saturday, Less than 24-hours after the article was published, Snyder was arrested by Ocala Police.
A bail bondsman, who read the article and had knowledge of the warrants, told Ocala Post that he followed Snyder from Brooksville, Florida, to the Ocala Inn Motel on Pine Street, Ocala. He said he called the Ocala Police Department and waited in the parking lot of the motel until police arrived.
According to reports, when police arrived Snyder was sitting inside a vehicle parked in the parking lot.
Police identified Snyder by her state issued identification card and confirmed the warrants.
During a search, Snyder was found to be in possession of a spoon with heroin residue on it, a syringe, and a glass crack pipe with cocaine residue in it.
In addition to the warrants for her previous charges, two new charges of Possession of Drug Paraphernalia were added to her arrest record.
Snyder is being held at the Marion County Jail in lieu of $6,000 bond.
Authorities would like to thank everyone for sharing Snyder's face on social media, and for the individual that took action.
It is unclear who has custody of Snyder's child.