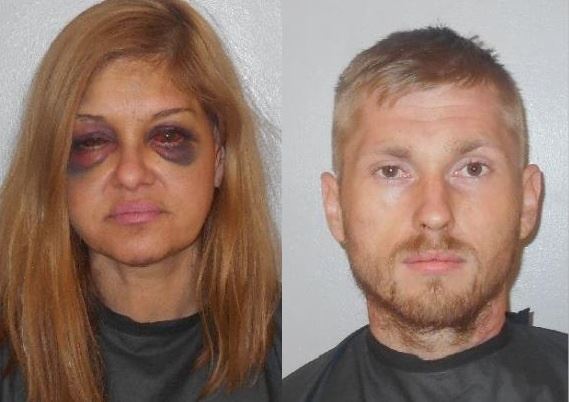 Flagler County, Florida — Flagler County sheriff's deputies arrested a woman who they say attempted to bond her abusive boyfriend out of jail.
According to reports, Cynthia Iglesia Walker, 47, tried to bond out Alexander Yetman, 35; the very man that had "beat" her a day earlier.
Yetman was arrested on Thursday at a Palm Coast motel where the couple had been staying. Deputies responded after someone reported a disturbance at the motel and Yetman was transported to the Flagler County Jail.
Walker refused to press charges, but the state said there was clear evidence she had been "beaten."
A judge ordered that Yetman and Walker was not to have contact.
On Friday, Walker arrived at the jail and provided detention officers with a false name. Officials said she was acting suspicious and she was wearing sunglasses even though it was pitch black outside. She told detention officers she was there to bail out her boyfriend.
Detention officers determined her real name and explained that she could not bond out Yetman because a no contact order had been entered.
Walker then needed a ride back to her motel. She was offered a ride, and it was explained she would have to be searched before she could be transported by a deputy. Walker agreed to a search.
The search turned up 14 grams of methamphetamine, marijuana, and various controlled prescription drugs.
Walker was charged with Trafficking Methamphetamine, Possession of Marijuana, and Possession of a Controlled Substance without a Prescription.
Walker was booked into the Flagler County Jail on $26,000 bond.
Yetman was charged with Felony Domestic Battery. He is being held on $10,000 bond.
Records show this is not the first time the two have had disagreements.