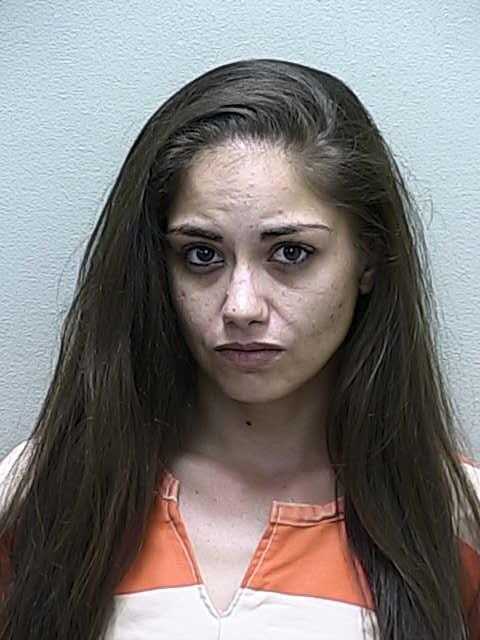 Ocala, Florida — On November 3, Marion County Sheriff's Deputy Kimberly Bray responded to the Kangaroo gas station located at 3550 North Highway 41, after the store manager reported that a woman was unconscious in her car parked at the gas pumps.
When Deputy Bray arrived, she found a woman, later identified as Melissa Williams, 28, passed out behind the wheel of her car.
According to reports, as the deputy was knocking on the driver's side window, she saw a clear bag with a crystal-like substance resting on Williams' chest. It later tested positive for methamphetamine.
When Williams finally woke up, the deputy asked her to step out of the vehicle. The deputy reported that as Williams stepped out of the vehicle, she noticed that she was holding a marijuana grinder in her left hand.
Williams was then placed in handcuffs.
During a pat down , the deputy found a plastic bag in Williams' right pocket, which contained marijuana. Additionally, a search of the car turned up crack cocaine.
Williams admitted that the marijuana and grinder were hers, but denied knowing about the methamphetamine and crack cocaine.
She was charged with Possession of Cocaine, Possession of Methamphetamine, Possession of Marijuana, and Possession of Drug Paraphernalia.
Williams is being held on an $11,000 bond.