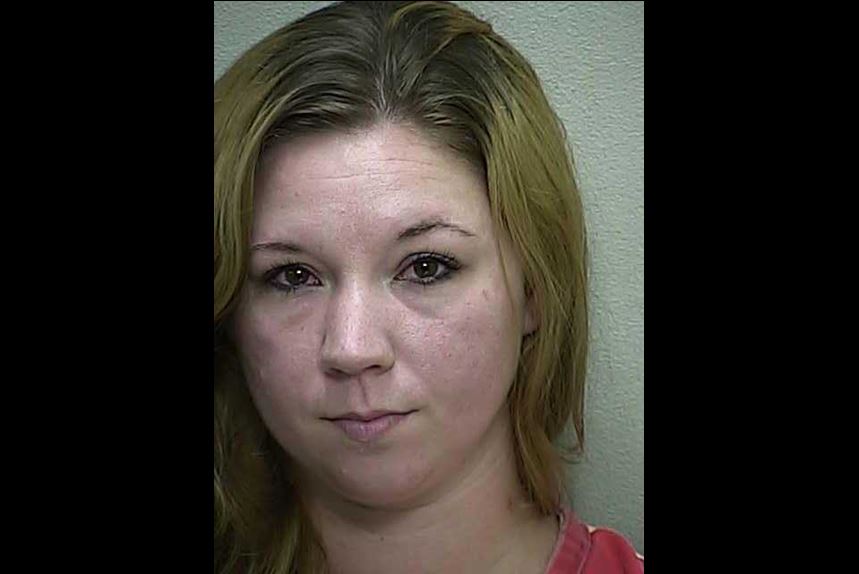 Ocala, Florida — An Ocala woman was arrested Wednesday after she assaulted her ex-boyfriend for not returning her phone calls.
Ocala Police Department officers stated that the victim was watching television when he heard a knock at the door.
The victim answered the door to find his ex-girlfriend, Christy Williams, 32, standing there. The victim told police that when he opened the door Williams immediately began yelling.
According to reports, Williams wanted to know why the victim had not returned any of her phone calls for the past month.
Williams then asked if there was another girl in the house, began hitting the victim on his chest, and pushed him until she was able to gain entry to the house.
The victim stated that he tried to push Williams out of the house, and as he did, she grabbed his shirt and pulled him to the front walkway.
Once the victim's shirt ripped, he went inside and locked the door.
As Williams was walking away she saw another woman in the house, at which time she punched the living room window and shattered the glass.
The entire incident was captured on home surveillance video.
When Williams was arrested, she told police that she was angry because the victim had stopped responding to her texts and phone calls after a three-year relationship. She said she drove to the victim's house, and when she arrived, she saw a truck parked in the driveway and decided to knock on the door.
Williams was charged with Burglary with Battery and Criminal Mischief.
According to court records, she is being held without bond.
Williams has one prior arrest for Battery.